[Market Report] Global Biomass Briquette Machine Market Outlook Analysis
It is researched that the global biomass briquettes market is valued at USD 372.1 million in 2019, growing at a CAGR of 7.3% by 2021, and the biomass briquettes market size is expected to reach USD 612.6 million by the end of 2026.


Global Biomass Briquette Market Prospect
The increasing demand for resources for electricity production while controlling environmental pollution increase the demand for biomass briquettes, making them the ideal for heating industrial boilers, generating electricity with steam and even cooking. And these advantages also make it the preferred choice over other traditional energy sources including coal, firewood and charcoal, and lignite. Thus, the increased demand for this product in thermal power production will fuel the growth of biomass briquette market over the forecast timeline. (Related article: briquettes manufacturing plant cost >>)
What Will the Biomass Briquette Market be Like in Next Few Years?
Usually, when it comes to biomass fuel, many people think of biomass pellets that are small in size, easy to use, mostly used for household fuel and animal mattresses, etc. Unlike biomass pellets, biomass briquettes are made from biomass briquettes in the form of rods or blocks with larger diameters and different shapes (hexagonal, cylindrical, rectangular, etc.) and are more often used for industrial fuel heating or power generation. (Read more: what is briquetting >>)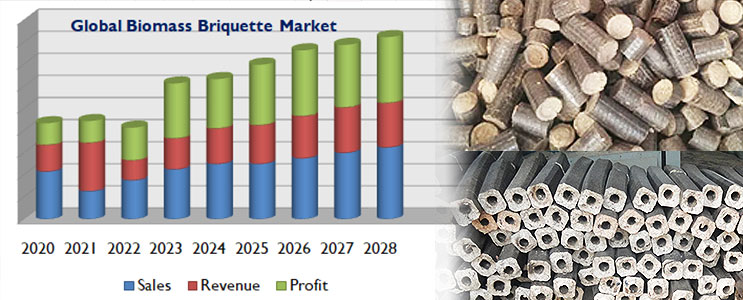 Global Biomass Market Outlook
At present, in developed countries, the biomass fuel industry is generally at a more advanced level. Large companies in the world are mainly concentrated in the European Union. At the same time, foreign companies have more advanced equipment, strong R&D capability and leading technology level. And with the development of biomass fuel industry production technology, biomass briquettes have a larger and larger share in the international market and are becoming more and more competitive in the international market. (Read more: how to make wood chips briquettes?>>)
Growing demand for biofuel alternatives in industrial applications coupled with efforts to reduce the consumption of fossil fuels are the major growth factors for the biomass briquettes market.
Governments and environmental protection agencies are working to reduce the use of fossil fuels and non-renewable energy sources to curb the rise in global warming and greenhouse gas emissions.
Bio-briquettes are considered as a sustainable alternative to coal and a reliable source of energy in industrial heating applications.
Other potential benefits of these briquettes include high combustibility, low residue content, no sulfur and economic factors that are driving the use of bio-briquettes in these applications.
The use of biomass briquettes is also beneficial to the environment as it eliminates the field burning of agricultural residues by providing an alternative market for commercially utilized fuels.
ABC Machinery is one manufacturer and supplier, who offers factory price biomass briquette machine and complete solution of briquette production and charcoal briquette production. Our products have been shipped to more than 50 countries around the world, including Southeast Asia, South Africa, Canada and other American countries. Welcome to contact us to build your bright biomass briquette production business future.

Global Biomass Briquette Market Analysis
Due to the different classification criteria, this market analysis is conducted from the following aspects. If you have questions about the biomass briquette market or biomass briquette production detials, you can contact us for further communication.
Market Analysis by Raw Materials
According to raw materials, they are divided into sawdust briquettes, agricultural waste briquettes and wood briquettes. Agricultural waste is the largest source of bio-briquettes worldwide, accounting for nearly 60% of the total production. Grain hulls, peanut shells, bagasse and some other agricultural residues are formed into cylindrical blocks through various processing procedures such as drying, blending, molding or compressing in a pellet mill. (Read more: how to make paper briquettes>>)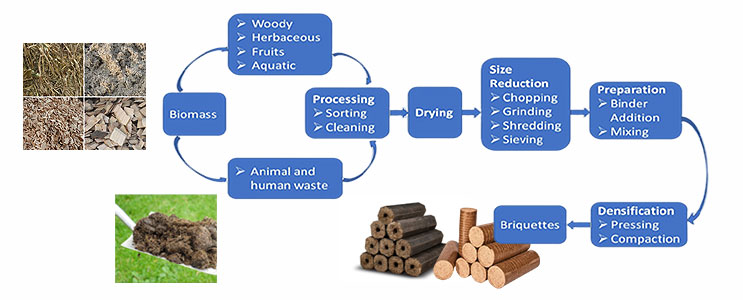 From Biomass Materials to Biomass Briquettes
Market Analysis by Regions
North America is expected to witness sustainable growth in the briquette market. This growth is attributed to the rising adoption of the product in thermal energy production. In addition, rapid growth in the pharmaceutical industry will drive the market growth in the region. In Europe, increased use of pine briquettes in the paper and leather manufacturing industries will drive the market growth in Europe, with the UK and Germany being the major contributors. In Asia Pacific, the growth in product demand is attributed to the increasing adoption of briquettes in the chemical and textile industries. Middle East Africa is expected to witness significant growth due to increasing utilization of the product in regional heating and power production. (Related article: Biomass Briquette Market in Japan>>)
Market Analysis by Application
The applications of the rods are divided into residential/commercial building heating and district heating power production. (Read more: new charcoal briquette machine>>)
Market Analysis by Final Users
The main final users are: agricultural farmers or processors; biomass briquetting manufacturers; environmental protection agencies and pollution control boards; industry investors/investment bankers; educational and research institutions.
Products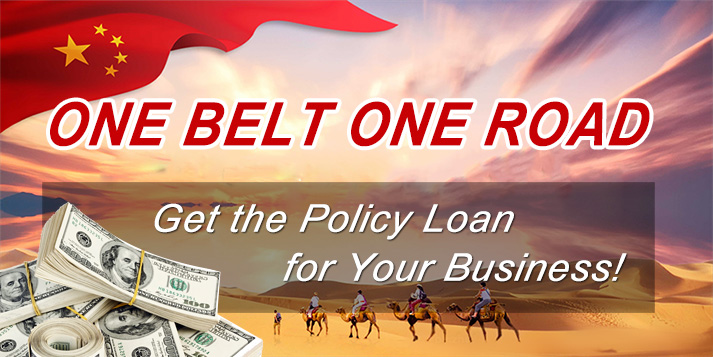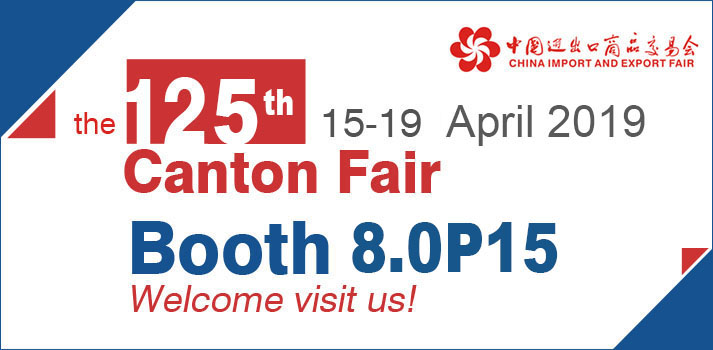 Briquetting Projects
Latest News
Featured Products
FAQs
Copyright © 2001- Anyang Best Complete Machinery Engineering Co., Ltd. All Rights Reserved.