Stamping Briquette Plant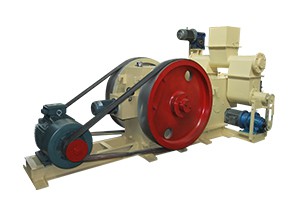 Mechanical Stamping Briquetting is a kind of curing process which can turn biomass materials such as crop straw, sawdust, barks, twigs and wood chips into log briquettes. Biomass log briquettes are the most promising and cost-effective energy resource for heating system. A complete briquetting plant generally includes crushing, drying, compressing, molding and packing process.
Mechanical Stamping Briquette Machine
(It can be equipped with screw conveyor or belt conveyor)
GC-MBP-1000 Briquette Machine for Sale
Details of This Briquettes Making Machine:
Model
GC-MBP-1000
Main parts
Briquetting machine
Conveyer
Control cabinet
Briquette Specification
Dia.:8mm, 70mm
Capacity
0.5-0.8 t/hr
Density
1000-1300kg/m3
Power of main engine
45KW
Weight
7000kg
Overall dimension
Host machine: 3.4mX2mX1.8m
Control cabinet: 1.2mX0.6mX1.2m.
Number of operator
2
Installation space
About 80㎡
GC-MBP-2000 Briquette Machine for Sale
(The capacity is doubled compared with GC-MBP-1000 Type)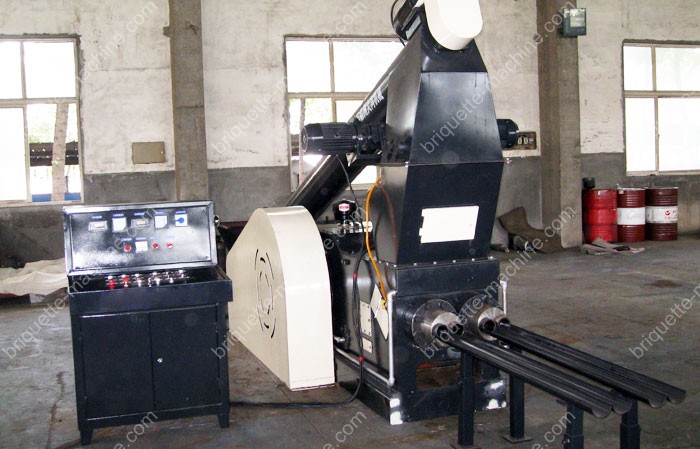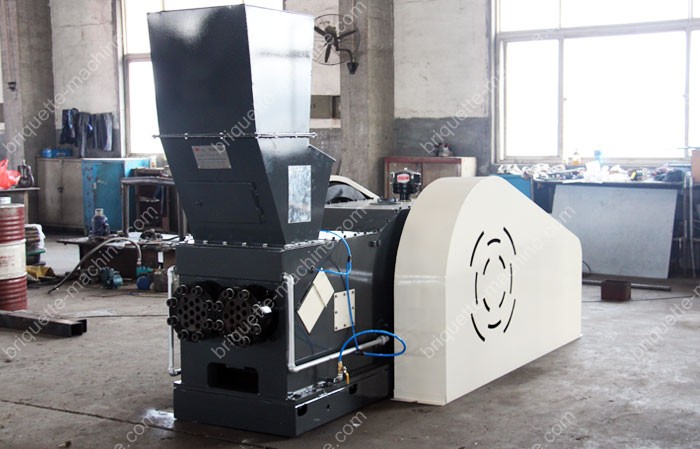 Model
GC-MBP-2000
Main parts
Briquetting machine
Feed box
Lubrication pump
Control cabinet
Working Conditions
380V 50HZ (temperaturer: -15℃~40℃)
Raw Material Moisture Content
Less than 20%
Capacity
1.2~1.5Ton/Hour (different biomass materials have different output)
Density
0.8~1.2Ton/m3
Briquettes Diameter
18mm, 30mm, 50mm, 70mm
Power of main engine
55KW
Weight
8000kg
Overall dimension
3300x1500x1460 mm

You are welcome to contact us for detailed information about this equipment!
Manufacturing Both Briquettes and Pellets
There are briquetting moulds for making biomass sticks and pelleting moulds for making small pellets:
Production of Moulds with Different Pore Size:
Mould (Pore Size)
8mm
10mm
22mm
30mm
70mm
Hole Number
61
37
7
4
1
capacity (kg)


(Material is sawdust with moisture15%)

950 kg
900 kg
820 kg
880 kg
1200 kg
Before briquetting, most raw materials need to be crushed into small fragments (≤20mm) and materials such as shells and kernels do not need to be crushed. The moisture percentage should be kept from 10% to 20%. Through feeding conveyor, the fragments will be sent to screw feeder and then be pushed into the inlet of briquette press machine. Then fuel briquettes will be formed.
Build A Briquetting Line

Mechanical Stamping Briquetting Plant
Features of Mechanical Stamping Briquette Machine:
Processing Various Biomass Materials
For the briquette press, through repeated tests, we manufactured a series of dies. Different die is designed to process different materials. So our briquetting plant can deal with a wide range of materials including sawdust.

Convenient for Transportation and Storage
The finished fuel briquettes are solid rods (as shown below), small in size, moderate in density (0.8-1.2). They are convenient for both transportation and storage. Besides, it is also beneficial for the anaerobic gasification reaction inside the fuel briquettes and the calorific value of the raw material is improved to 3500-5000 kcal.
(We can offer different fuel briquette press plans to produce log briquettes with varied diameters.)
Long Service Life, Good Strength, Toughness and Wearability
The core components of our mechanical stamping briquetting plant are made from special material and have been gone through heat treatment. So the service life is largely extended. The service life of the die can be 300-500 tons and that of punch can be 1000 tons. The spindle adopts No#45 steel forging under thermal refining and machining operation to mould. The surface is plated with Cr. Besides, this device adopts secondary compression technology which includes piston stamping and screw feeder pre-pressing.

Taking into account different characteristics of the material, speed regulating motor or variable frequency motor is equipped to regulate feeding rate, which enables different material to be fed uniformly. Specific type of motor can be adjusted according to customer's demand.
The adopted bearing is imported from Germany, possessing the independent lubrication system, which ensures the lubrication and cooling among moving parts to achieve a normal running. The rack section is made from high strength steel plates and welded together by advanced welding technology. Moreover, with reasonable rib plate structure, our briquetting plant and briquette press machine can run smoothly under frequent impact loading.
High Production Efficiency, Low Power Consumption (produce per ton of biomass briquettes consume 40 KWH).
Plan to build your own sawdust briquetting plant? Want to learn more about briquetting and our briquette press? As the leader of briquette press manufacturer in China, we have professional improvement team and after-sales service team. If you have any questions, don't be hesitating to contact us!
Can Mechanical Stamping Briquette Press process pine nut shell and pinecone?
Sure, but the result is not as good as sawdust. FREE raw material test is available nοw! Send us your raw material sample and we can send back the final briquettes made by our machine along with briquetting test video.
Is straw suitable for making briquettes? If it is then can I use this large mechanical stamping type briquette plant? I want to make 25mm straw briquettes.
Straw is common raw materials for making biomass briquettes. This mechanical stamping briquette plant can be used to make 25mm straw briquettes. It is quite suitable for medium or large briquette production. Screw Briquette Press is suggested if you just want to make small scale briquettes.
Products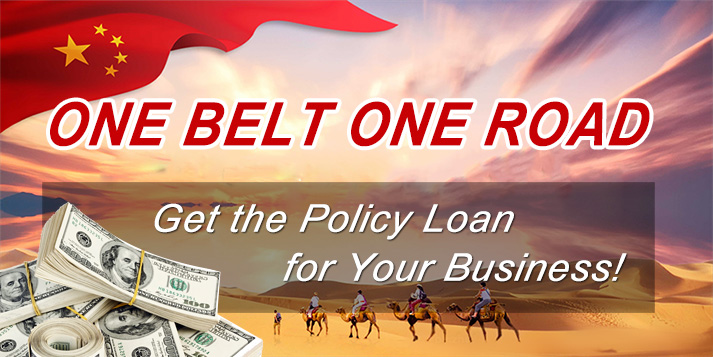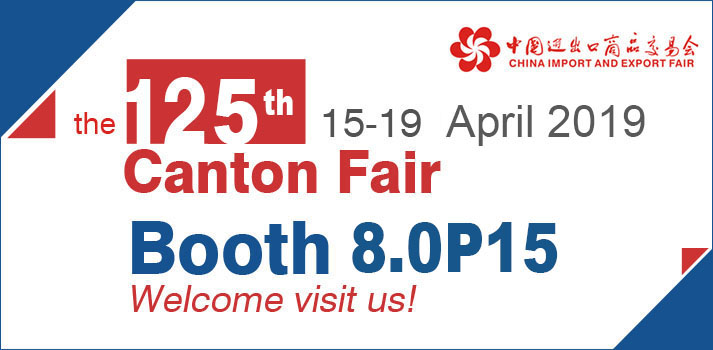 Briquetting Projects
Latest News
Featured Products
FAQs
Copyright © 2001- Anyang Best Complete Machinery Engineering Co., Ltd. All Rights Reserved.