2TPH Wood Briquetting Machine Sent to Thailand
In recent days, we have sent one set of 2TPH wood briquetting machines to Thailand. Our customer ordered our punching wood briquette machine to process the straws into briquettes used for industrial boiler combustion. Here are the details of this wood briquetting machine plant designed on the basis of the requirements of our customer. (Related article: briquettes manufacturing plant cost>>)
| | |
| --- | --- |
| Project Name | 2TPH wood briquette machine plant |
| Project Position | Thailand |
| Project Purpose | Processing straws into briquette fuel used for industrial boiler |
| Main Equipment | Crushing machine, punching type wood briquette press machine |
2TPH Wood Briquette Making Machine Plant Display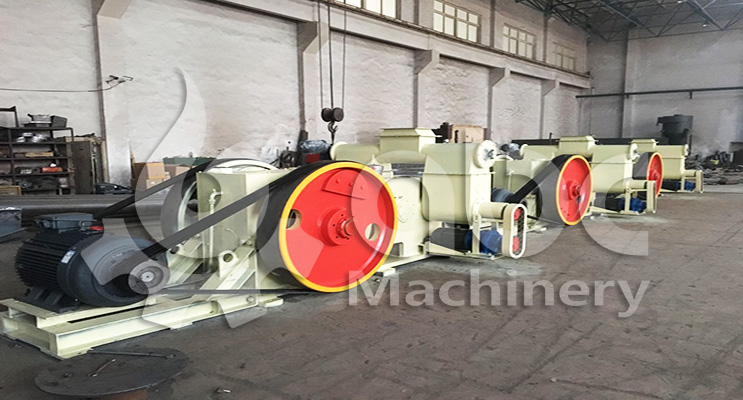 Factory Price Wood Briquette Machine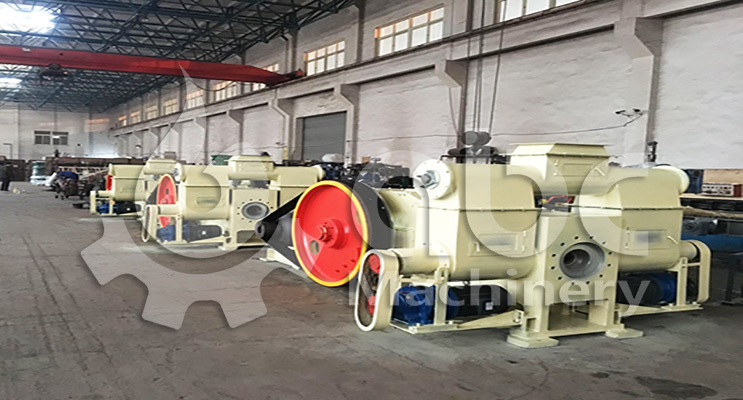 Wood Briquette Making Machine Delivering Site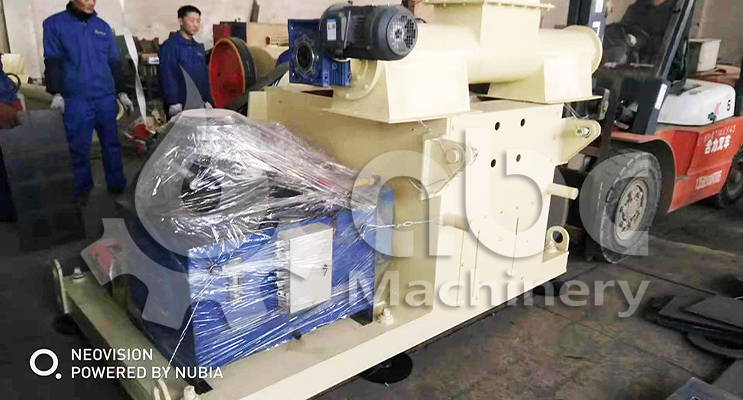 Punching Wood Briquette Machine is Delivering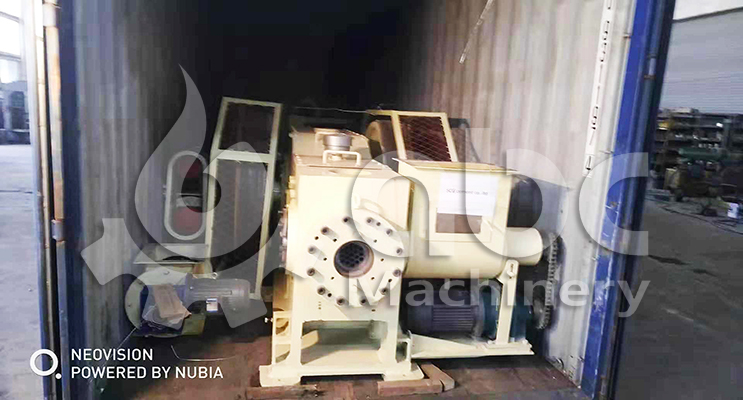 Factory Price Wood Briquetting Machine
Punching Type Wood Briquette Making Machine for Sale
To fit the production capacity of our customer, we equipped 3 sets of punching type briquette machine in this 2TPH wood briquette making machines. Punching type briquette press, also called as mechianical stamping, is one of our hot sale briquetting machines, the other one is screw type briquette making machine. The following is the features of punching briquetting machine.
Briquette shape: Cylinders with any length

Briquette diameter: 8mm, 10mm, 22mm, 30mm, 70mm

Suitable raw materials: Straws, crop shells, coconut shells, sawdust, wood chips, branches, wood skins, forestry residues etc.

Feeding requirement: Moisture: 15% size: less than 10mm

Briquetting capacity: 0.7-1.5 t/h
Video of Punching/Stamping Type Wood Briquette Machine Working
The above is the working video of punching type wood briuqtting plant. Buy factory price Wood briquetting machine from Wood briquette machine manufacturer or supplier---ABC Machinery, learn to process wood briquettes, get FREE guidance to setup Wood briquette making machine projects for business in Thailand, United Kingdom, Chile, Russia, New Zealand, Canada etc., at low cost.

Starting PunchingWood Briquette Machine Line in Thailand
Agriculture is Thailand's traditional economic sector, with an arable land area of about 140 million rai, accounting for 41% of the country's land area. Agricultural products are one of the main sources of Thailand's foreign exchange earnings. The main crops are rice, corn, cassava, rubber, sugar cane, mung beans, hemp, tobacco, coffee beans, cotton, palm oil, coconut, etc. (Learn more: turning horse manure into fuel>>)


Raw Materials for Wood Briquetting Machine Process
Among the agricultural products, rice takes up the most part of the crop plantation, which produces plenty of rice husk, straws and other crop wastes. And due to the large amount and scattering shape, straws are more difficult to deal with than the other crop wastes. Now, for the farmers, with the briquetting technology development, the straws can be dealt with better. Of course, crop wastes and forestry residues can both be briquetted. (Read more: sawdust briquette machine for sale>>)
Advantage of Making Straw Briquette in Thailand
First of all, it is easy to deal with the crop straws, thus reducing the cost of storing the crop straws. And You can process the straws in your farm directly, saving the cost of transportation.

Secondly, the final produced straw briquettes can be widely used in your life. for example: making straws into briquettes used in your boiler; setting up straw briquette production lines or building a wood briquetting machine factory to make wood brieuttes fuel for sale.

Finally , if you have enough investment, investing in the briquetting machinery industry is a good choice with low cost and high returns in Thailand.
ABC Machinery has been started the business of manufacturing the wood briquetting machines plant for many years, and as a regular cornmeal processing plant manufacturer and supplier, we produce equipment with reasonable price and high efficiency, offer the service of equipment manufacturing and process design, and provide you with site installation. Welcome to contact us for more information about using wood briquetting equipment to turn wastes into treasure!
Products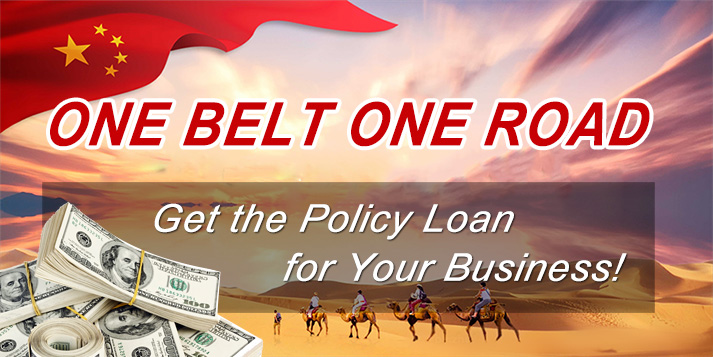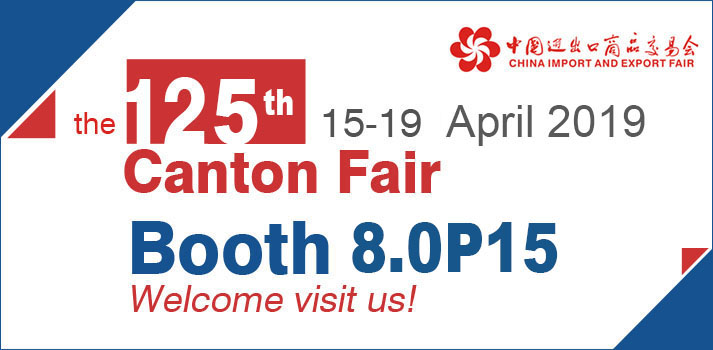 Briquetting Projects
Latest News
Featured Products
FAQs
Copyright © 2001- Anyang Best Complete Machinery Engineering Co., Ltd. All Rights Reserved.