Charcoal Briquette Plant
How to make charcoal briquettes from biomass materials?
Flowchart of wood charcoal briquette line:

1. Biomass Raw Materials (wood, sawdust, rice husk, straw, coconut shell, etc) →
2. Crushing (crusher machine) →
3. Conveyor →
4. Drying (dryer machine) →
5. Briquetting (wood briquette machine) →
6. Semi-finished Charcoal Briquettes (surface charred briquettes which are also known as wood briquettes or biomass briquettes)→
7. Charring(Coking furnace) →
8. Final Charcoal Briquettes
Raw Materials

Almost all kinds biomass wastes can be made into charcoal briquettes. Wood chips, straw, sawdust, branches, rice husk, bamboo powder, peanut shell, sunflower seed shell, furfural residue, corncob, bagasse, lees, coconut shell and so on. If you are not sure whether your material is suitable. Feel free to contact us for help.
Crushing
Use wood crusher or hammer mill to crush the raw materials into some pieces (3-5mm) or powder.

Drying

Use a dryer to dry the crushed materials to a appropriate moisture content. Different kinds of raw material may have different requirements on moisture. Contact us if you have any questions about drying process.
Briquetting

Use briquetting machine to extrude the well prepared raw material to stick briquettes. During the briquetting process, the surface of the biomass briquettes would get carbonized under high pressure and high temperture. But the interior parts are still not carbonized completely. So people usually call the end product of this process, biomass briquette or semi-finished charcoal briquettes.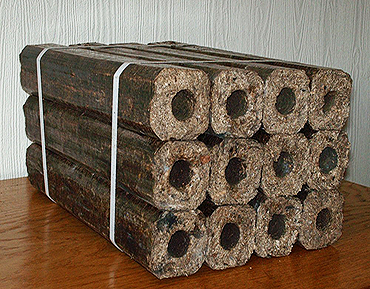 Semi-finished Charcoal Briquettes
(Only the surface is charred)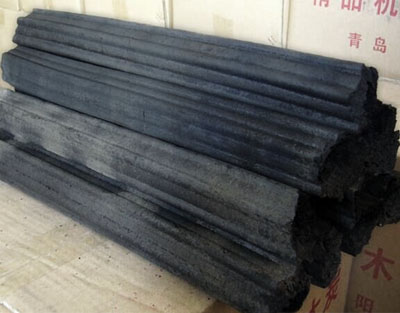 Final Charcoal Briquettes
(Complete charred/coked)
The shape of the briquettes can be customized.
Charring / Carbonization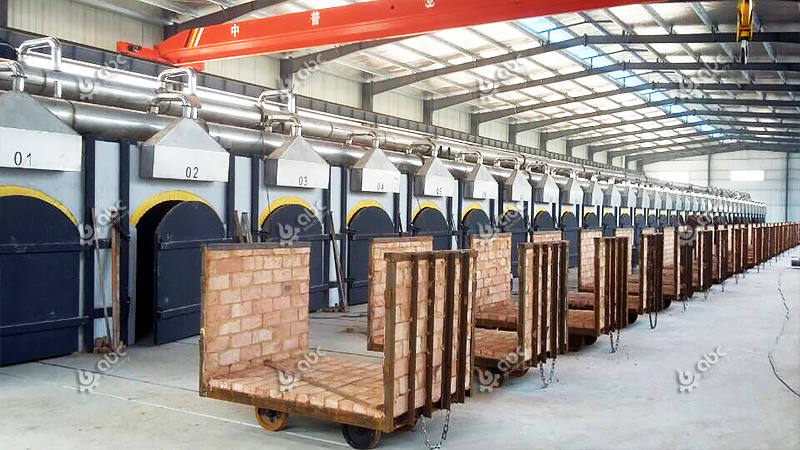 Industrial Scale Charcoal Kiln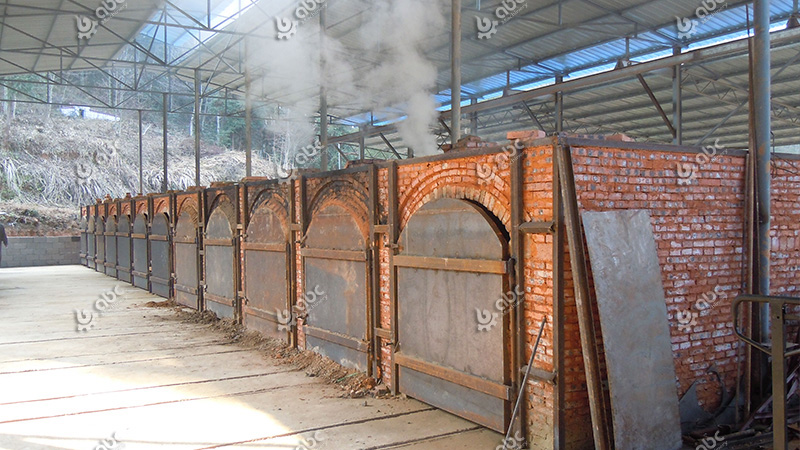 Carbonization Furnace
In this prcess, biomass briquettes or so called semi-finished charcoal briquettes will be carbonized and become final charcoal briquettes. A charcoal kiln is needed to accomplish this transition. Carbonization furnace can also used for carbonization but it is different from home made charcoal kiln. Charcoal kiln is used to carbonize biomass briquettes while carbonization furnace is used to carbonize crushed biomass raw materials. That is to say, when building a biomass charcoal making plant or wood charcoal briquette line, you can choose to carbonize the raw material with a carbonization furnace or choose to do the carbonization with a home made charcoal kiln in the last step.
Packaging The Finished Charcoal Briquettes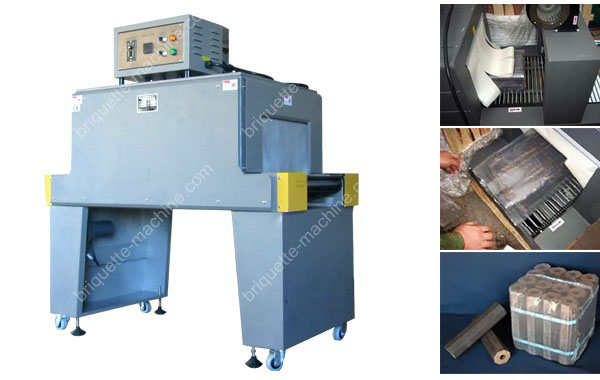 Use Briquette Package Machine to package to briquettes.
Hi, We are looking for a company to provide us in Ghana ,West Africa an automatic or semi automatic charcoal briquetting line for manufacturing 25 tons of briquettes per day in 16 hrs working. The raw materials are Saw dust, waste wood, tree branches etc. If your company ccan help us by providing such equipment kindly revert back with total details and pricing of machinery. Thanking You!
Thanks for your attention on our products. Please find our offer as email attachment, please check it, hope it is workable to you.
Please don't hesitate to email us if you have any problem.
Thank you very much for the detailed information including the costs. I would like to know the quality of the final charcoal thru a kiln like this? I am afraid the ash content may be very high in this. Please advise.
Also how much quantity of briquettes can go into each kiln and how much time does it take to make 1 round of charcoal in a kiln?
Please find our answer as follows:
1.The ash content is about 5-8%.
FYI the one ton materials will can make about 300kg the final charcoal.

2.Each kiln has different specification,generally there have three variables 3CBM,5 CBM,8CBM,you can choose it by yourself.
It is about need 5 days making 1 round of charcoal in a kiln.

Hope it is clear to you.

Hi,

U mentioned that it takes 5 days in a kinl to make one round of charcoal. Are you sure or mistaken. World is talking about furnaces which do that job in hours.

Also I req a setup line to produce 25 tons of end charcoal and not briquettes. So you have to plan for a system to make 62.5 tons of briquettes per 8 hrs. Please suggest a kinl or multiple which can also complete the burning in same equal time.

Yes, it is right of it takes 5 days in a kinl to make one round of charcoal, because the making charcoal firstly need burnt, then carbonization, finally,cooling.so it need enough time to achieve it. Please find more details as email attachment.

Please don't hesitate to email me if you have any problem.
Products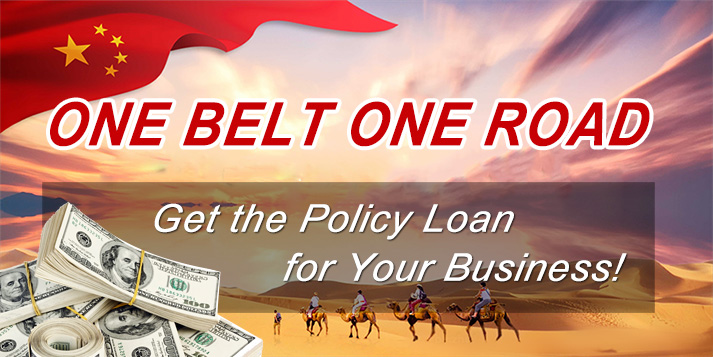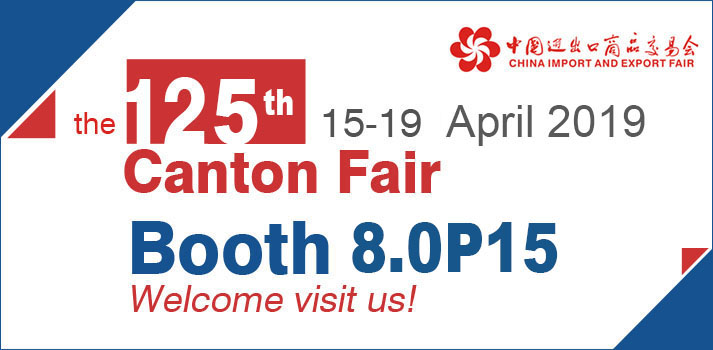 Briquetting Projects
Latest News
Featured Products
FAQs
Copyright © 2001- Anyang Best Complete Machinery Engineering Co., Ltd. All Rights Reserved.