Sawdust Briquette Making Machine
ABC Machinery specializes in the field of manufacturing and exporting sawdust briquette machine and complete projects of sawdust briquetting plant. Great service, high quality, competitive price and timely delivery make up our operation principle. We offer both single screw briquette press for mini and small production, and turnkey solutions from equipment design, manufacture, construction, to commissioning and operation training.

How to make charcoal briquettes from sawdust, wood residues and biomass wastes?
STEP 01. Briquetting: Compress the raw woody materials into sawdust log or briquettes (surface charred briquettes, semi-carbonized) by using a screw briquetting press. It better be hollow if you want to get charcoal briquettes with further carbonization process.
STEP 02. Carbonization / Charring: Complete carbonize the sawdust log or briquettes to charcoal briquettes by using carbonization equipoment. (Read more about charcoal briquette making process)
Sawdust Briquette Making Machine - GCBC Series
Briquetting Production Output: 180kg/h ~ 350kg/h
Raw Materials: Woody materials (such as sawdust, wood branches, wood residues, wood chips, wood bricks...), agriculture wastes ( such as rice husk, corn stalk, sunflower shells, cotton stalks, coffee chaff...), and other kinds of biomass materials.
>> How to build a complete biomass to charcoal briquette plant?
This series of screw briquette making machines are designed for making quadrilateral or hexagon shape sawdust briquettes with a hole in the center, allowing air flow through when burning, ensuring higher burning efficiency. Just because of the hollow structure of the extruded briquettes, making them best choice for deep processing into charcoal briquettes. So some people may also call it wood charcoal machine or charcoal making machine.
Model
GCBC- I
GCBC-II
Output capacity (kg/h)
180-210
300-350
Motor Power (kw)
15kw
18.5kw
Electric heater (kw)
2.2kw*2
Life of the inner former
1-2years
Size of briquettes
Dia.50mm*L.480mm
Dia.60mm*L.500mm
Size of inside hole
Dia.16mm
Density of briquettes
1.3 g/cm3
Weight(kg)
700kg
1000kg
Overall dimension(mm)
2700*600*1600 mm
2000*600*1700 mm
GCBC series briquetting machine is screw type design which is featured of low briquetting cost compared with other types of briquette machine. GCBC Series briquette making machine is a kind of high-end briquette press. It is improved in both appearance design and structure design based on 6 years of research and manufacturing experience. Do not need to change Inner Former until input capacity exceed 1000 tons.
Working principle of the Sawdust Briquette Machine
Briquetting is a process that biomass is compressed under high pressure and high temperature. The machine uses a large screw to grind the biomass into briquettes that are of uniform composition. The self bonding of biomass to form a briquette involves the thermo-plastic flow of the biomass. The lignin content that occurs naturally in biomass is liberated under high pressure and temperature. Lignin serves as the glue in the briquetting process, thus binding,compressing the biomss to form into high density briquettes. During this process, no binder need to be used. So the ouput briquette is a type of clean and green fuel that is ideal for use in furnaces, boilers and open fires. The density of the briquettes is 1300kg/CBM.
Extured Wood Charcoal Briquettes

The shape of the biomass briquettes or charcoal briquettes can be customized by changing different forming parts. Feel free to tell us your specific needs if you want to make wood briquettes in other shapes.

Our Briquetting Press is in screw type, it produces cylindrical briquettes with a hole through the centre of the cylinder. The briquettes produced by a screw press is easily handled and stacked, and they have some advantages over those produced using the ram and die press. While the briquettes produced by a piston press are completely solid, screw press briquettes on the other hand have a concentric hole which gives better combustion characteristics due to a larger specific area. The screw press briquettes are also homogeneous and do not disintegrate easily. Having a high combustion rate, these can substitute for coal in most applications and in boilers.
Features of GCBC Series Briquette Making Machine
Our wood charcoal briquette machine have automatic temperature control system, it is designed to produce high density wood or charcoal briquette as biofuel.
Our machine adopts a durable material (high hardness alloy steel) to make the shaft. We use a different process then what is normally used to make the screw shaft. The screw shaft is manufactured with a milling machine which guarantees that the distance between every screw is the same, and the angle of every screw is the same.
Long Life of Inner Sleeve
The Inner sleeve can be used for 1-2 years.The former is made from a whole steel bar through a water jet cutting system so that the inner face is smooth. Therefore, it'll be easier to form and save energy. This is why the finished produces such as sawdust briquettes are smooth. It consists of two parts and you need to change only the key part when it is worn.
We adopted two heat collars which are made from thick copper wires and are ceramic inside.
The gear box is equipped with lubricating system. Moreover, to oil the gear box properly, our briquette machine is designed with an exhaust function which can help maintain consistent air pressure.
It's a simple piece of equipment composed of two steel plates. (Please see the picture), and briquettes can be automatically cut in uniformed lengths.
Besides, an attractive feature on the forming hopper is that we added a movable plate on the bottom. It has two functions, one is you can clean it easily. The other is that you can discharge the inputted material when it is jammed.
Our Sawdust Briquetting Projects
If you are planning to set up a sawdust briquettes manufacturing plant or a charcoal making factory, just feel free to get in touch with us to know more about biomass briquetting plant setup cost and detailed quotation of related processing equipment list.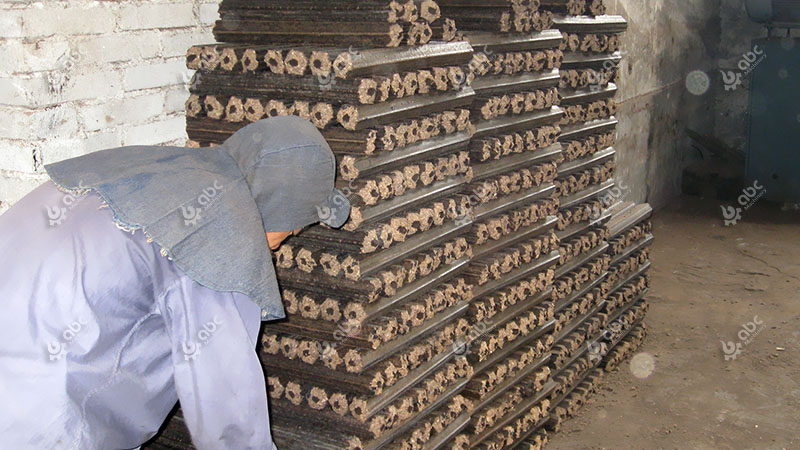 Sawdust Briquette Making Factory
I am interested in your sawdust briquetting machine. The raw material is sawdust from wood working machinery. We would like to have the medium machine that can perform 500-1000kg of sawdust per day.
Please find our offer as attachment in email, please check it, hope it can meet your needs.
I wonder if hemp herds could be used in this machine to make logs for home heating Kent fireplaces?
What diameter logs could be made? What price would machine cost delivered to central North Island, New Zealand.
Yes, please find our offer as attachment in email, please check it. The diameter of briquette is 50mm.
The sea freight to Auckland is around USD105 for this machine, please check and confirm.
I would like a briquette making machine quote for diameter of 100mm briquette and shipping to Auckland.
Sorry, Model GCBC-I only can make max dia. is 50mm, we have a bigger machine, the max. dia. also only can reach 70mm, please check and comment.
FYI we think dia. 100mm is too big, it is not convenient and good for burning.
Please don't hesitate to email us if you have any problem!

Products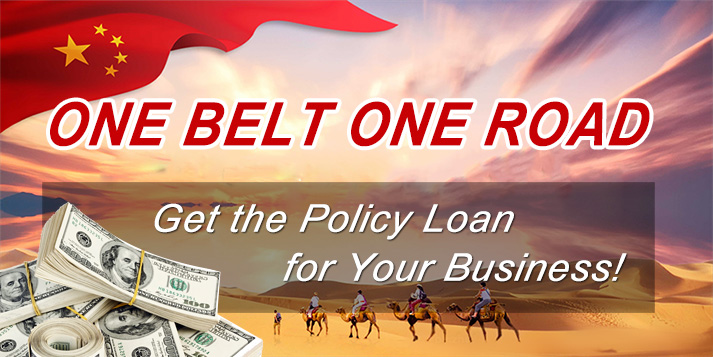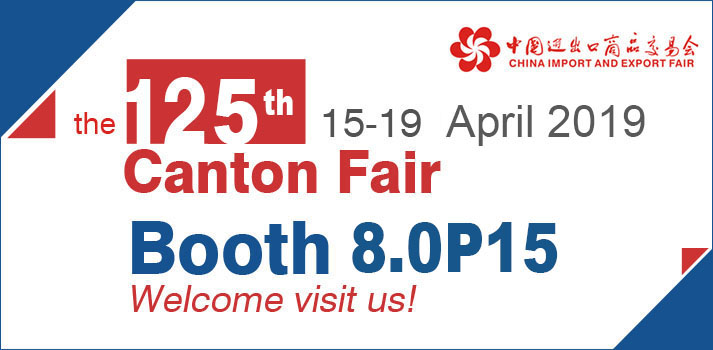 Briquetting Projects
Latest News
Featured Products
FAQs
Copyright © 2001- Anyang Best Complete Machinery Engineering Co., Ltd. All Rights Reserved.