Rice Husk Charcoal Briquette Press Exported to Tanzania
ABC Machinery is a reliable briquetting press manufacturer and supplier in China. We are experienced in offer customized briquetting solutions for mini, small and large turnkey project. Recently, one of our client in Tanzania ordered small scale rice husk charcoal briquette press from us. The following are some details of this order. Please feel free to get in touch with us if you are interested to get detailed quotation of our briquettes extruding machines!
Machines for Make Small Scale Charcoal Briquettes
Capacity: around 200kg/h.
Price: $5600 approx.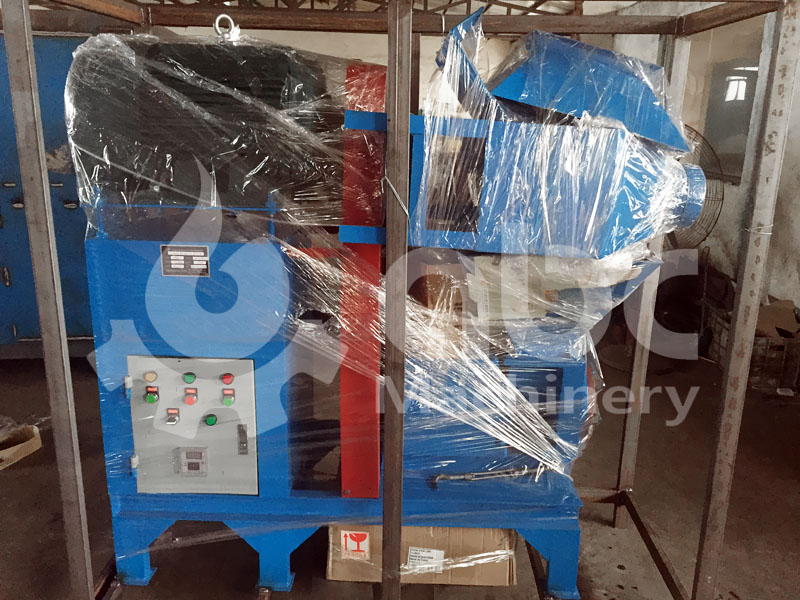 GCBA-I Screw Charcoal Briquette Machine being Packing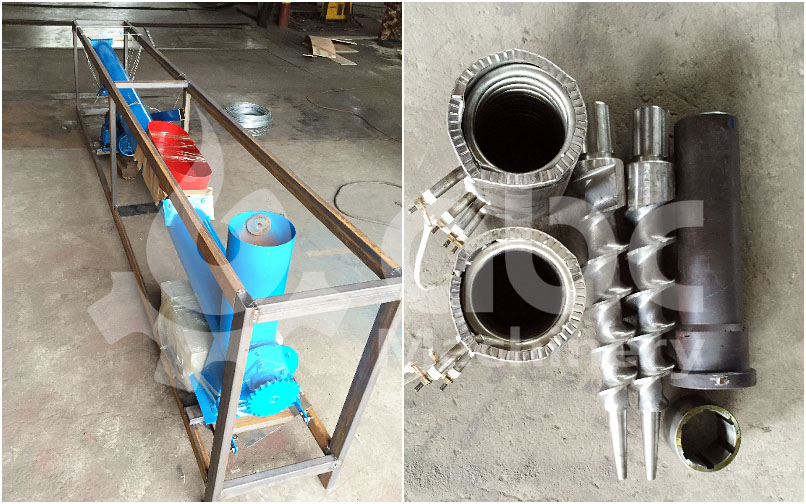 Briquette Press Spare Parts and Conveying Machine


Semi-finished Charcoal Briquettes (left) Vs Charcoal Briquettes (right)
Semi-finished Charcoal Briquettes are the directly products extruded from the briquette machine. Only the surface is charred, as shown in the left of the top picture.
Charcoal Briquettes are the products after Complete Carbonization in Charcoal Kiln or Carbonization Furnace.

Which mean that if you want to get charcoal briquettes, carbonizing equipment is needed for after-treatment.
Process of Making Charcoal Briquettes

1. Biomass Raw Materials (wood, sawdust, rice husk, straw, coconut shell, etc) →
2. Crushing (crusher machine) →
3. Conveyor →
4. Drying (dryer machine) →
5. Briquetting (wood briquette machine) →
6. Semi-finished Charcoal Briquettes (surface charred briquettes which are also known as wood briquettes or biomass briquettes)→
7. Charring(Coking furnace) →
8. Final Charcoal Briquettes

Equipment List of the Small Charcoal Briquette Making Assembly Unit
| Description of Goods | Quantity |
| --- | --- |
| GCBA-I (380V, 50HZ, 3 phases) | 1 Unit |
| Adjustable Screw Conveyor (1.5KW) | 1 Unit |
| Spare Parts for GCBC-I (one set) | 1 Set |
Why Make Rice Husk Charcoal Briquettes?
This client is a locally driven environmental enthusiast looking to conserve our deteriorating nature. He has several researches which indicates that more than 400 tones of wastes are produced daily within only two cities (sampled) in Tanzania, and most of those wastes 150 tones are from the bio related products (vegetational) and papers.
On the same scenario, those two cities, more than 90 tones of wood charcoal consumed daily, which marks a serious deforestation indicator which needs to be significantly minimized and where possible eliminate. His study proved that, Briquetting Process is the ideal solution to closing that charcoal demand gap within the two cities and around the rest of the Tanzanian major cities which deteriorate our nature via wood charcoal demands. Briquette products have that sust ainable capability, and especially when there is a proper awareness campaign, controls from local governments and municipal in promoting the use of alternative resources, and bio-fuel recycled charcoal. (Related Order: 200~250kg/h Rice Husk Briquette Making Machine Exported to Germany)
He was planning to raise at least 10,000 $ to initiate this project as soon as possible (probable in the next 3 or 4months). He also plans to set the same rolling solution to the rest of some cities in the East African Community which has a major crisis in deforestation cases. But first of all he want a small charcoal briquette press for trail and ensure the equipment works well for his project.

Our Clients and His Manufactured Charcoal Briquettes
He came to us and asked for support and guidance to make charcoal briquettes from rice hulls / husks, along with the best quote for rice husk charcoal briquette press.
I will be your sole customer and your ambassador since I plan to set the same rolling solution to the rest of some cities in the East African Community which has a major crisis in deforestation cases. Ideally the environment I am living in has such a huge stock of variety of biomass including coconut shells, wheat and millet husks, saw dusts and crips, pruned tree stems and leafs, dry coconut stems and leafs, grasses, sugarcane wastes, groundnuts shells, cashew nut shells etc. This means a Crusher and a mixer are very important to me in daily bases. I will also build a kiln for carbonization process.

Types of briquettes (variety) I plan to produce will vary including cylindrical hollow of 2 to 3inches width and 15 to 20inches per peace. Other model would be pallets of round and oval to meet BBQ retailers. Hope this gives u the right picture of my demand and so guide me accordingly
Thank you.
He will concentrate first with the BBQ types since he want to make a huge market base to replace the current damage done on environment by wood fuel and charcoal makers. He will have a huge market within his city of more than 3.2million people consuming 600,000 tones of charcoal each year. About 93% of all the fuel they use come from wood and charcoal. It will be a huge market and safeguard to our environment.
Contact us today to get more info about our company and machinery!
I want to start a factory for making charcoal briquettes. I want to use rice husk and saw dust for making the charcoal briquettes.
Can you advice me with a compleet line for making the charcoal briquette.
For example the coaling proces.
The capacity of this line must be a 500 kg/hr.
The quiotation of 500kg/h briquette plant for your reference. Please check email attatchment.
Send us information of production system using rice husk.
Rice hust is one of the best material for making charcoal briqutete.
1. What's the moisture of the rice husk?
2. Could you let me know the capacity/output per hour?
3. Pls let me know size and shape of the finished product that you want?
After receive your reply,we will offer you some good suggestions and recommend the proper machines for you immediately. If you have any question, pls contact us freely.
I was still doing my market research and budgets. The market here prefer smaller briquettes, lets say less than 50mm, have you ever done any tests with briquettes made from rice husks, are their any differences in density and the heat produced from those made from saw dust? after the briquettes have been made how long do they take in the furnace until they are fully carbonized? After the briquettes have been made how long do they take in the furnace until they are fully carbonized? What are the dimension of the furnace and what is it built from because i need to know its cost.
Regarding the diameter of briquette, as our experience, it is not big, because if you will carbonize it into charcoal briquette, the diameter will be reduce,it will reach to international standard, please check it again.

Regarding the density of rice husk briquette and wood briquette, i think the density of rice husk briquette is smaller.

Regarding carbonization time
It is about 7-10 days per batch.

Regarding the furnace
AS our experience, we generally suggest to build it by about 3400*2500*2400mm,we will offer freely a design draw to you after you order our machine, please don't worry.
I am interested in a cheap briquette making machine.
Thanks for your attention on our briquette machine. Please infom your raw material and briquette's function you want, we will offer the correct machine to you.
Products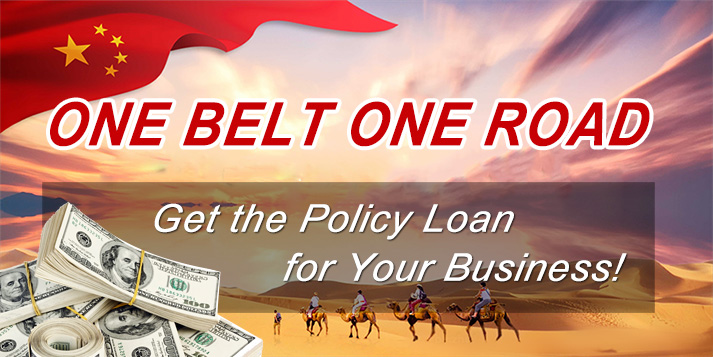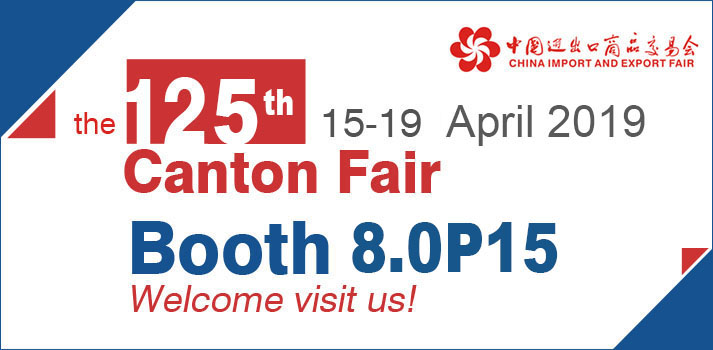 Briquetting Projects
Latest News
Featured Products
FAQs
Copyright © 2001- Anyang Best Complete Machinery Engineering Co., Ltd. All Rights Reserved.