How Much Wood Briquettes Can Be?
A lot of people can't really understand the diameter of charcoal briquettes. In China, the diameter of wood briquettes is generally 50mm. After charring, it will be 30-40mm. Most Chinese customers choose to char wood briquettes into charcoal. So if the diameter is too large, the quality of final charcoal products will be affected. But if you just want to make biomass wood briquettes for burning in fireplace or boiler, you can make briquettes with any diameter as you need.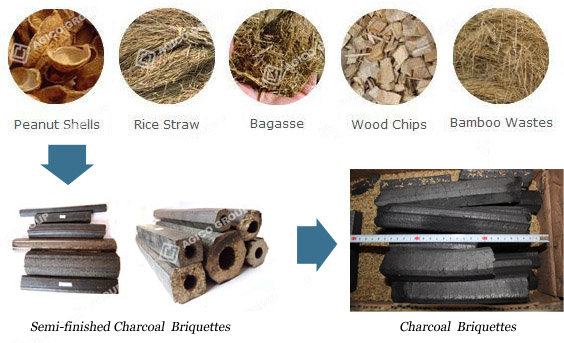 Wood briquette press can also be named as briquette machine, extruder machine, briquette making machine and briquette maker. Sawdust, rice husk, peanut shells, straw, logs, branches, wood scraps are all great materials for briquetting.

In order to protect forestry resources, many countries forbid lumbering for charcking. With the popularization of wood briquette machine, the tense situation of wood fuel products is alleviated effectively.
Brief Introduction of AGICO Wood Briquette Press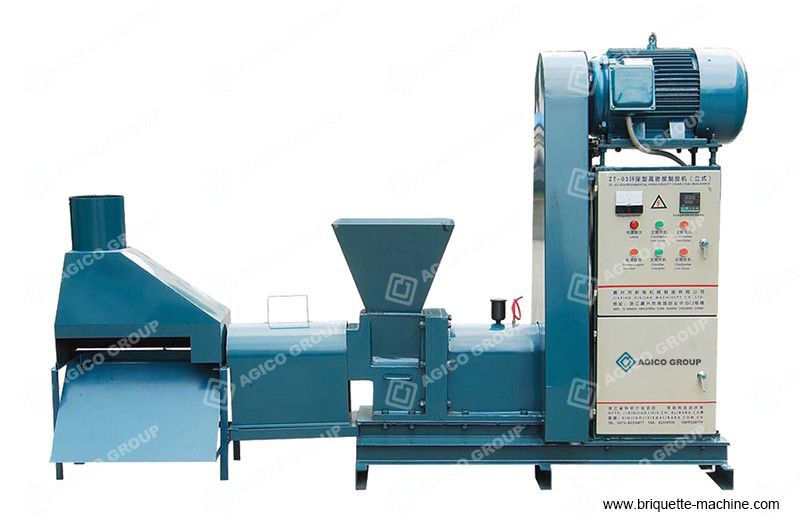 Available materials: sawdust, peanut shell, corn cob, bagasse, cotton stalk, corn stalks, rice hull, miscellaneous branches. Before briquetting, the materials should be crushed into 3-5mm particles and the moisture content should be dried to around 12%. In the briquette press machine, the particle materials can be pressed into rob shape briquettes under high temperature and pressure (don't need any additives). Put the briquettes into coking furnace if you need to make them into charcoal briquettes. Wood briquettes are featured with high density, small volume and good combustibility. They are perfect alternative of wood and coal.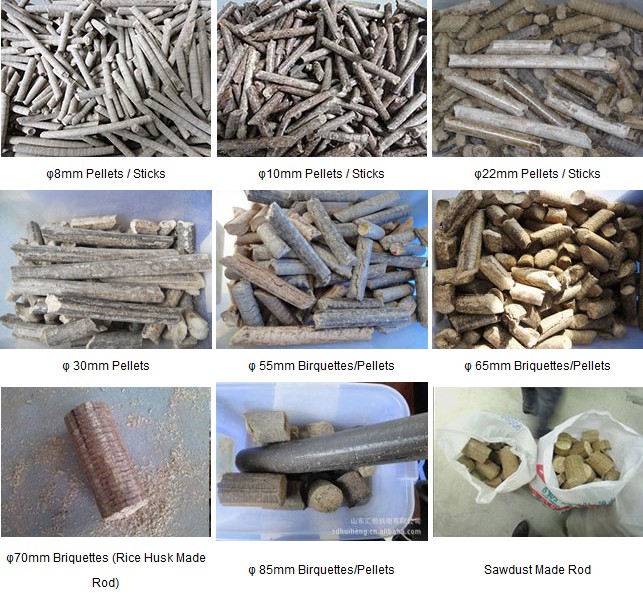 We also supply a new kind of briquette press which can make both wood pellets and wood briquettes.
Products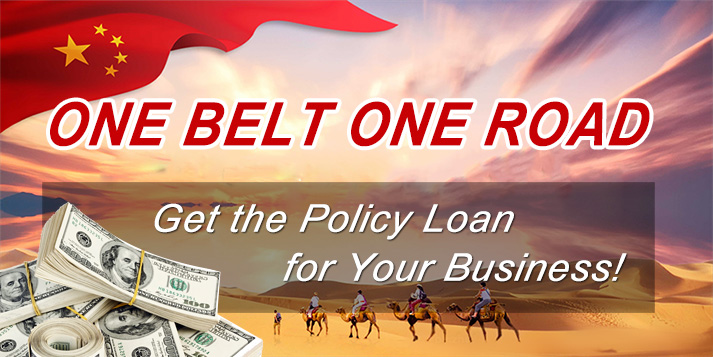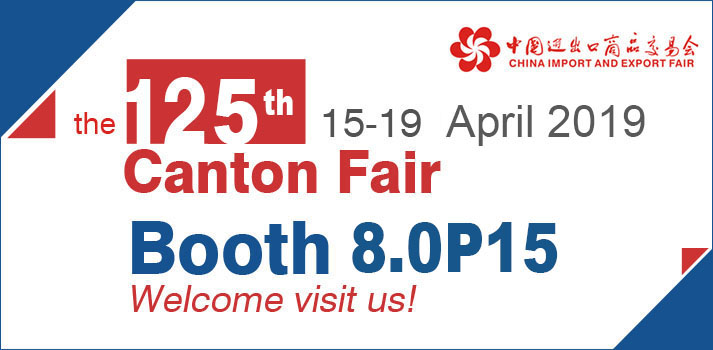 Briquetting Projects
Latest News
Featured Products
FAQs
Copyright © 2001- Anyang Best Complete Machinery Engineering Co., Ltd. All Rights Reserved.