Miscanthus Pellet Briquette Machine
This is a perfect pelletizing and briquetting equipment! Our newly developed pellet briquette machine can produce both small pellets and large briquettes. Feel free to inquire for detailed information about our machines!
Elephant Grass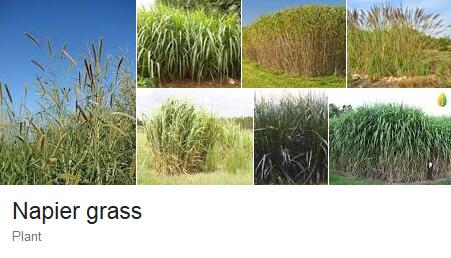 Elephant Grass or Miscanthus is a energy crop.lt originates from Asia and is found through out the tropical region and subtropical regions in a altitude of 3000 metres.This plant can also be found in a gardens in the way of ornamental plants.lt found it's way as a energy crop in large parts of Europe and Asia, proving it to be of great value when it comes to green technologies.
Elephant grass has a another name of Napier grass or Uganda grass. lt belongs with the grass family,it holds various uses and benefits,as gives a high yield too and has a long lifespan making it grow, without replanting,saving labour and money.lt requires no use of fertilizer,and because of its high yield it holds a high range for competition of price among other energy crops.lt has a additional use, as a material for roofing making it as a cheap alternative to other conventional roofing materials,this indeed can be very helpful when
it comes the poorer section of people,they can either grow this or buy it a cheap rate.
Elephant Grass / Miscanthus Pellets and Briquettes
As we all know that non- renewable sources such as petrol ,diesel,coal are being depleted at a shocking rate,this leads to the complete depletion in the coming years.So the answer to this problem is renewable energy or to be exact green energy.That is where we come to briquettes and pellets made from agriculture products such as Elephant Grass. The process to make briquettes with Elephant Grass,requires machinery to compress the grass into pellets and briquettes. Our biomass pellet briquette machine is the best choice!
Pellet Briquette Machine for Sale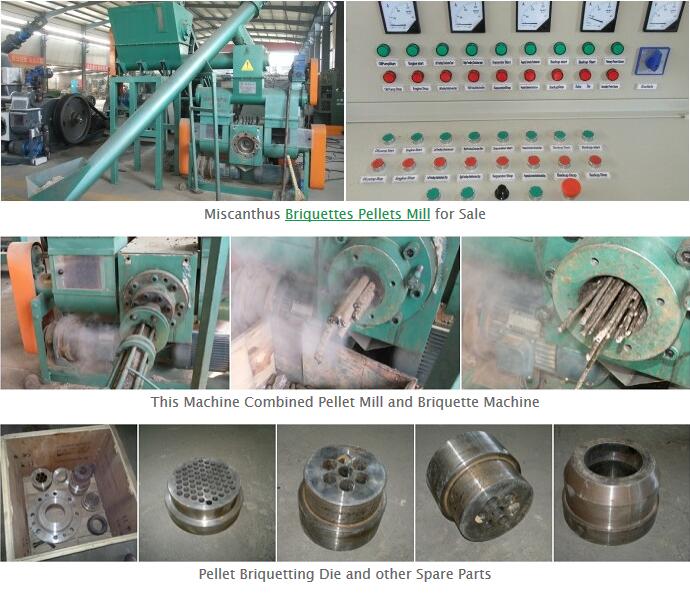 Type
GC-MBP-1000
Main parts
Briquetting machine
Conveyer
Control cabinet
Briquette Specification
Dia.:8mm, 70mm
Capacity
0.5-0.8 t/hr
Density
1000-1300kg/m3
Power of main engine
45KW
Weight
7000kg
Overall dimension
Host machine: 3.4mX2mX1.8m
Control cabinet: 1.2mX0.6mX1.2m.
Number of operator
2
Installation space
About 80㎡
The process of briquetting is a way of altering the feedstock to thick mass content along with management.Elephant grass holds high content of water so to reduce this cutting and chipping method is done. Our pellet and briquette machine is multi-functional,which in turn can produce both the pellets as well as briquettes by only altering the moulding die.The pellet and briquette machine is nowadays available in ways such as to save fuel,be more economical and environmental friendly,making it a green as possible.
Market of Miscanthus Pelleting and Briquetting Production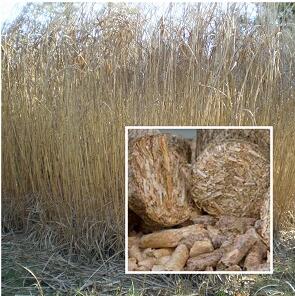 Miscanthus is of genus which belongs to the Africa,Eurasia and the Pacific island.lt is also called as silvergrass.lt has been used as fuel since 1980s in the parts of Europe and Asia.Miscanthus is mainly grown for its high yield and efficient fuel methods reduction,it Can grows up to 3 metres in a good agriculture season.When it comes to price Miscanthus is viable and it possesses less threat to the environment.lt can also be used as a replacement for coal as extra fuel.
There are millions of agriculture waste that are burnt in a way that is producing huge amount of pollution,thereby adding to the ever growing pollution rate,but there is a way to stop this,invest in pelleting and briquetting industry to stop pollution and to save the environment. lnvesting in green technologies can do more good to you as well as the environment. Make a good decision in investing in pellet and briquette technologies and avail all the benefits today.
Products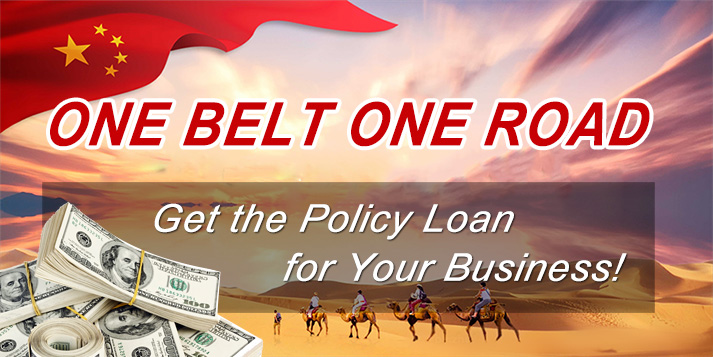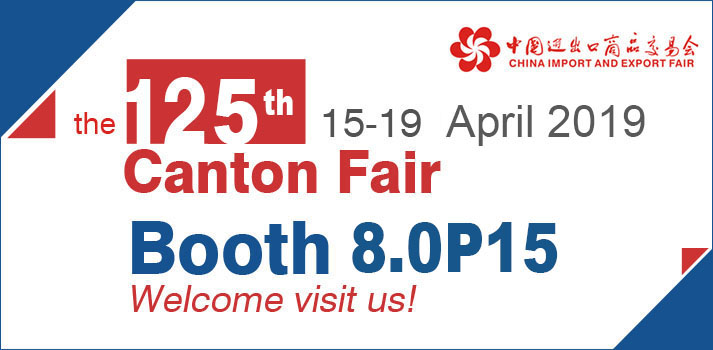 Briquetting Projects
Latest News
Featured Products
FAQs
Copyright © 2001- Anyang Best Complete Machinery Engineering Co., Ltd. All Rights Reserved.