Coal / Charcoal Briquette Plant

Charcoal chunk after biomass burned and small size waste charcoal broken in transportation and storage are all appropriate raw materials for this briquetting plant. Waste charcoal chunk and coal powder can be made into various shapes of BBQ / coal / charcoal briquettes (cube, small round, square, oval, pillow and bar shape etc).
Coal Briquette Making Line Projects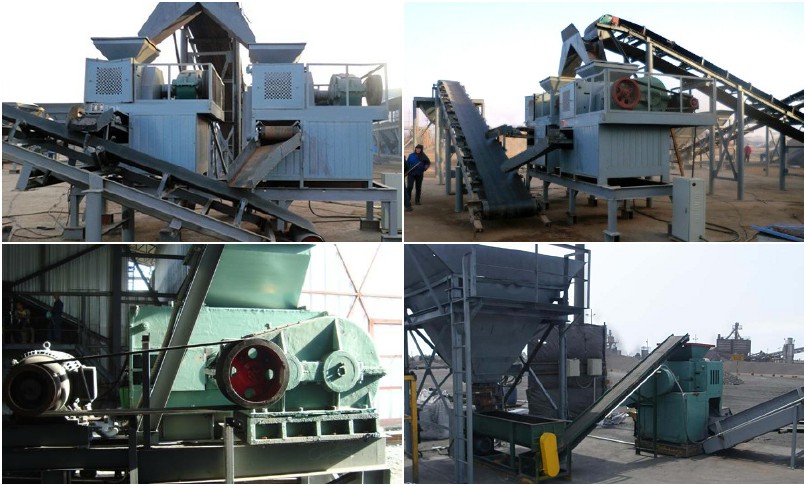 Want to start coal or charcoal briquettes manufacturing business? Plan to set up a complete full scale charcoal briquetting plant but don't know which charcoal making machine is suitable for you? Please don't hesitate to contact us to get more information about machinery for making charcoal and coal briquettes. We are always at your service!
Process Flow of Coal / Charcoal Briquetting Plant:
Flow chart for Making Coal / Charcoal Briquettes from Coal Powder/Dust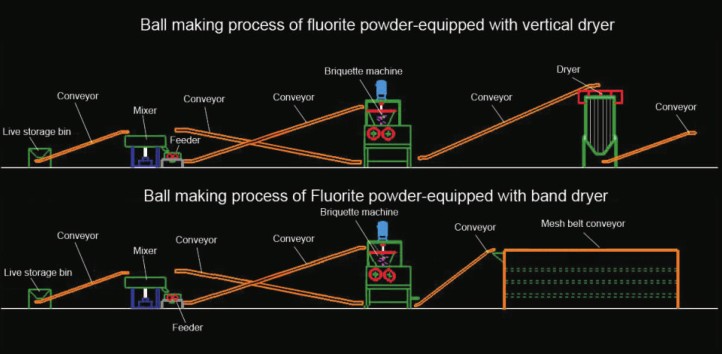 Get raw material prepared: sieving, pulverizing the charcoal lumps/chunks or coal mateirals into fine powder.
Get appropriate binder.
Mixing process: mixing coal / charcoal powder with binders and some other additives if needed.
Briquetting process/Extruding process: briquetting/extruding mixed charcoal powder into specific shape with charcoal making machine.
Drying process: sun drying or automated tunnel type continuous drying
Packing process: carton packing, gunny packing, paper packing.
Raw Material → Crusher → Grind Mill & Binder Mix → Conveyor → Coal / Charcoal Making Machine (Briquette Press or Extruder) → Drier/Natural Air-dry → Packing → Storage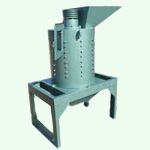 Crusher
The Vertical Complex Crusher is a new type of rough grinding and fine crushing products that combined the domestic and foreign crushing technologies together, developed and designed by our team of highly qualified engineers on main technical parameter. It can be widely used in the medium cement plants to crush crude cement material and chamotte. It is an ideal piece of crushing equipment for of technical reconstruction or setting up a new cement production lines for a cement plant. Also it is suitable for crushing iron ore, sandstone, gypsum, slag, gangue, lump coal and other hard ore.Crusher special features:

High and cubic crushing ratio
Steady running
Low energy consumption
Smart structure and easy operation and maintain, etc
Automatic Proportion Feeder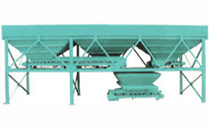 This machine is an automatic proportioning feeder that is used together with a mixer, it can automatically perform feed proportioning procedure according to the proportion setup of customers. It can fit with one or two sets mixers, thus effectively improving the working efficiency. It is composed of feeding unit, proportioning unit, electronic control system etc. Its design is reasonable, structure is compact, electronic sensor and control unit adopt imported high quality components, the proportion is exact and sensible, the operation is simple.
Double paddle mixer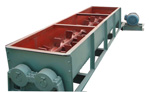 This machine is used to mix the grinded charcoal dust (charcoal powder) with water and binder etc. It can automatically discharge the mixed material without manual help.
Dryer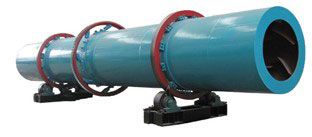 This unit is used to dry the charcoal briquettes outlet from briquette press machine.
This unit uses hot air as the drying medium to contact material continuously, enabling moisture content in wet material to be gasified and to be evaporated, to achieve the purpose of drying. This unit is suitable for drying of powdered charcoal product, also for drying of other products similar to the powered charcoal product.
This unit is composed mainly of a dryer, the centrifugal fan, and the hot-blast stove.
Belt conveyor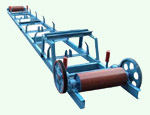 The machine is used to convey powder material, grain material and small lumpy material that are easy to fish out. It can also used to the pack materials such as coal, detritus, gravel, cement, fertilizer, etc, whose conveying pile density is less than 1.67t/ m3, The temperature of the conveyed material is less than 60℃. The length of the machine and the shape can be made according to the demand of the client. When you transmit the materials, you can use the electric roller or driving-equipment with driving-stand.
Products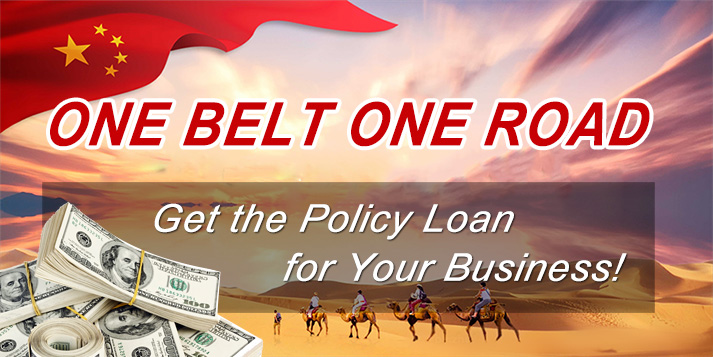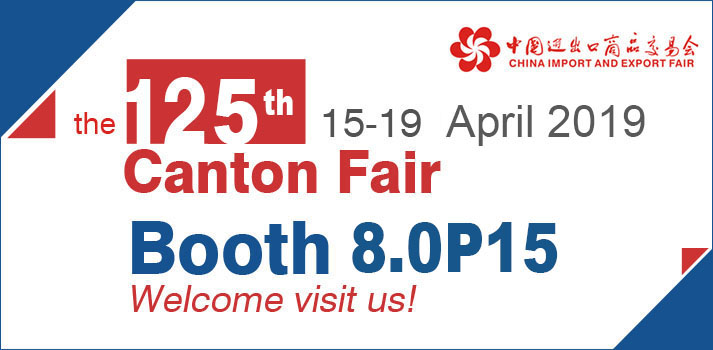 Briquetting Projects
Latest News
Featured Products
FAQs
Copyright © 2001- Anyang Best Complete Machinery Engineering Co., Ltd. All Rights Reserved.