Coconut Shell Briquette Pressing Machine Exported to Philippines
Lately, a set of rice husk and coconut shell briquette pressing machine finished manufacturing. It is a kind of mechanical stamping briquette press ordered by one of our client from the Philippines. He bought the machine for making 22mm briquettes from rice husks and coconut shells. These briquettes will be used in the boiler in his factory. The boiler has burn wood blcoks for some years. Now he plans to replace the fuel to self-made biomass briquettes. The following photos were taken during the goods loading before delivery to Philippines.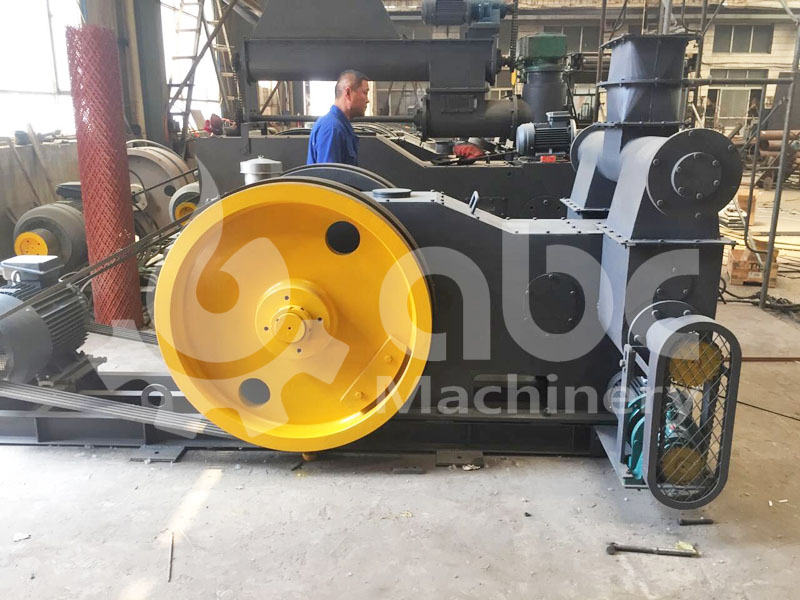 GC-MBP-1000 Briquette Press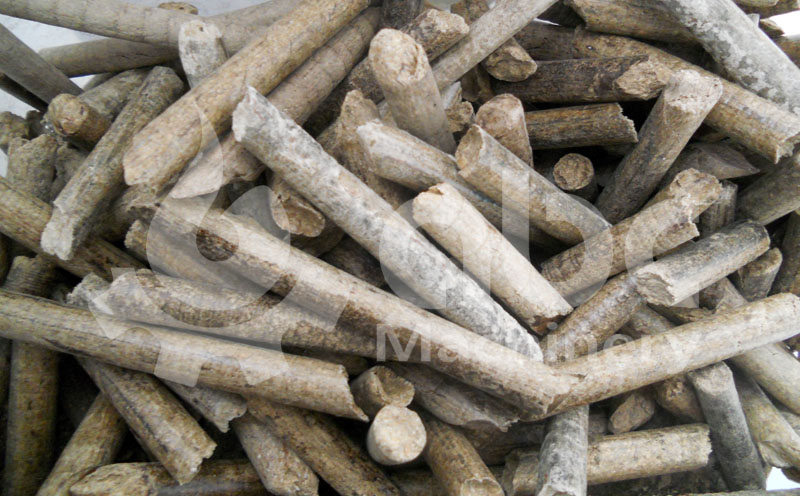 22mm Biomass Briquettes Produced GC-MBP Series Machine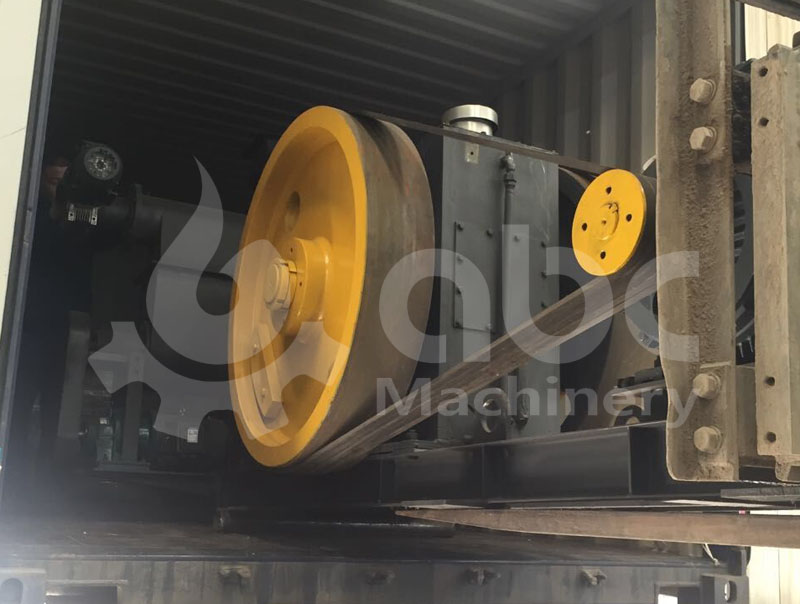 Equipment Loading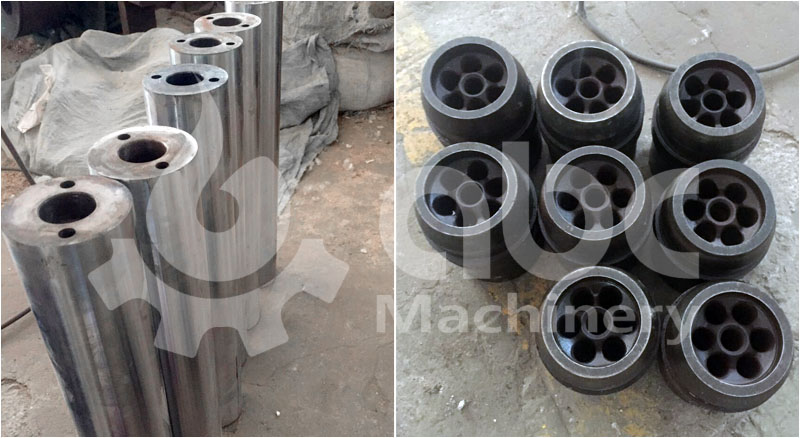 Panch Pole (left) and Briquetting Mould (right)

Briquette Pressing Machine in Container
Parameter of the Wood Briquette Press Machine
Please feel welcomed to inquire about more details and costs of the biomass briquette pressing machine (GC-MBP-1000). We are always at your services.
Model
GC-MBP-1000
Main parts
Briquetting machine
Conveyer
Control cabinet
Briquette Specification
Dia.:8mm, 70mm
Capacity
0.5-0.8 t/hr
Density
1000-1300kg/m3
Power of main engine
45KW
Weight
7000kg
Overall dimension
Host machine: 3.4mX2mX1.8m
Control cabinet: 1.2mX0.6mX1.2m.
Number of operator
2
Installation space
About 80㎡

Punching Briquette Pressing Machine for SALE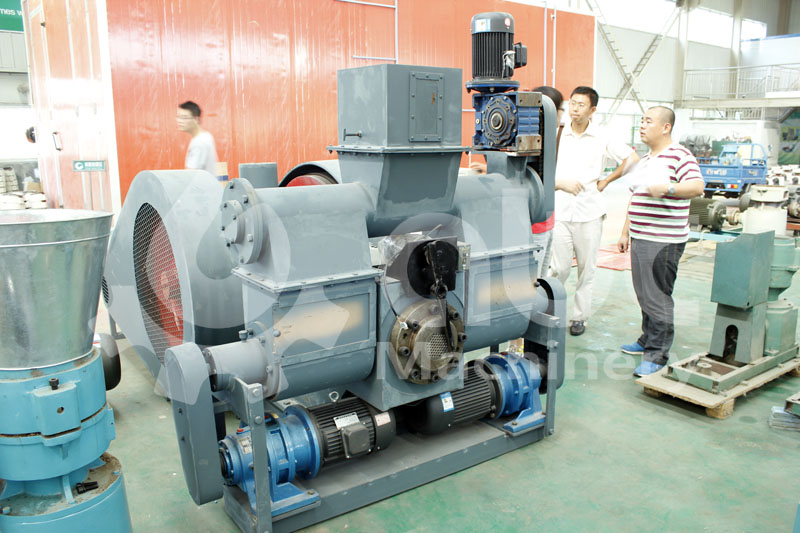 Our Factory

A punching biomass briquette press is basically a machine which uses the force of its piston to compress different biomass material into cylindrical briquettes. The briquettes so produced are of five different sizes — 8mm, 10mm, 22mm, 30mm, 70mm. The biomass used in this mechanical stamping briquette press could include peanut shells, timber, household wastes, straw, grain husk, etc. This press uses compression in two steps - screw feeder pre-pressing ans piston stamping. The spindle of this press is made of Carbon steel with Chromium plating to increase its strength and durability. There exist a lubrication and cooling system which guarantees the lubrication of the moving parts. The press employs bearings imported from Germany. The motor of the press provides the option of variable feeding speed depending on the material being fed. The different sized briquettes are formed using different molds which can be changed easily. This rice husk and coconut shell briquette machine comes with low power consumption, low maintenance costs, long life and high efficiency.
Rice Husk (Hull) & Coconut Shell as Biofuel
Rice Husk: It is also known as rice hulls or rice chaffs, a by-product obtained in the rice milling process, has high heat value. Round the year rice production means that rice husk is easily and always available. It can be used to generate biofuel, heat or electricity through thermal and chemical processes like combustion, gasification(partial air) or pyrolysis(absence of air). However, owing to its physical nature, a number of problems arise in the process. It has high silica content which leads to the erosion of machine parts. And, its high ash and alkali content leads to the unwanted deposition of materials on different machine components(boilers). To overcome these problems, rice husk is subjected to pre-treatment like size reduction and densification into briquettes. This ensures a smoother process with increased efficiency.
Related Product: Coffee Husks Briquettes Making Machine >>


Rice Chaffs and Coconut Shell
Coconut Shell: Coconut shells are nothing but the agricultural wastes of coconut production. The useless shells are mostly thrown away or burnt which ultimately leads to higher Carbon dioxide and Methane emissions which can easily be avoided. The coconut shells have high calorific value and can easily be used as a solid fuel. These shells, when burnt in limited air, leads to charcoal production. They are also used in producing activated carbon which finds wide applications in waste water treatment. Coconut shells can be used to produce bio-oil or energy rich gases.
Products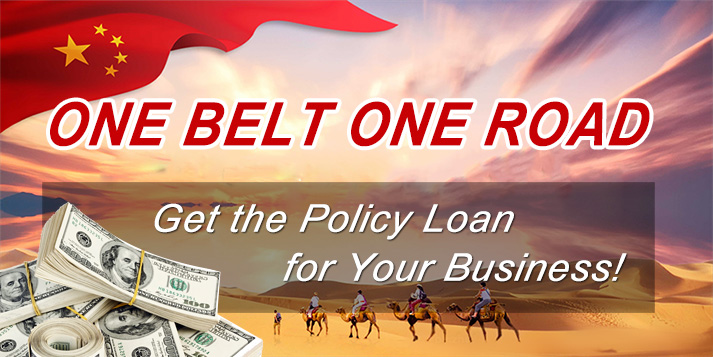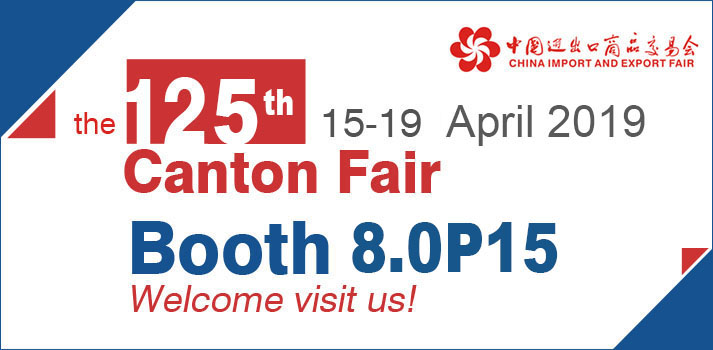 Briquetting Projects
Latest News
Featured Products
FAQs
Copyright © 2001- Anyang Best Complete Machinery Engineering Co., Ltd. All Rights Reserved.