Coal Briquetting Press Exported to Thailand
A Thailand coal briquettes manufacturer ordered our GCXM-4 coal briquetting press as a sample machine. They will order a complete briquetting production line, if the machine works well with their raw mateirals. The shape of the final products is standard round pillow-like briquettes (50x30mm), just as the client required. The cost of the GCXM-4 briquette press is around $5000. You are welcome contact us for the latest price!


GCBC Series Coal Briquettes Making Machine
Model
capacity
Power
Speed of main shaft
Type of pressure
Material of roller
Form of structure
GCXM-1
1-2TPH
5.5kw
27r/min
Mechanical
65Mn
Two rollers single press
GCXM-4
4TPH
7.5-15kw
18r/min
65Mn
Four roller double press
GCXM-6
6TPH
11-18.5kw
15r/min
65Mn
GCXM-8
8TPH
15-22kw
15r/min
65Mn 9cr2Mn
GCXM series briquette press is designed to briquetting coal dust and ore powder. GCXM-1 only has two big rollers and once pressure, while GCXM-4 has four rollers double pressure. Here is what four roller double pressure means: The material will go to first two small rollers for the first pressure and then material goes to the space between the small roller and big roller for second pressure.
Inquire of the Coal Briquetting Press
On Dec 27th, 2016, a coal briquettes manufacturer in Thailand inquired about our coal. The client is interested in our GCXM Series coal briquetting press and inquired for quotation, FOB price and other details. After in-depth communication, we learnt that their raw material for briquetting is fine ash from coal or biomass. They prefers GCXM-1 and GCXM-4 briquette press. They want to buy a small model firstly to test the machine. If it works well, they will consider bigger model or setting up a complete coal briquetting plant later.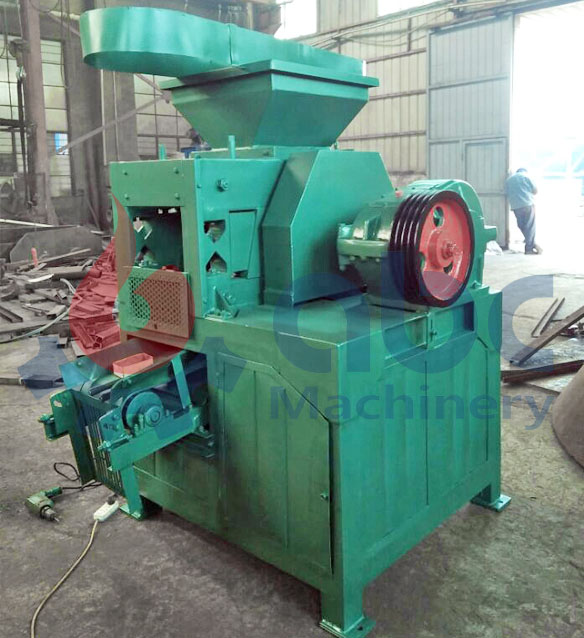 GCXM-4 Briquetting Press for Coal and Charocal Dust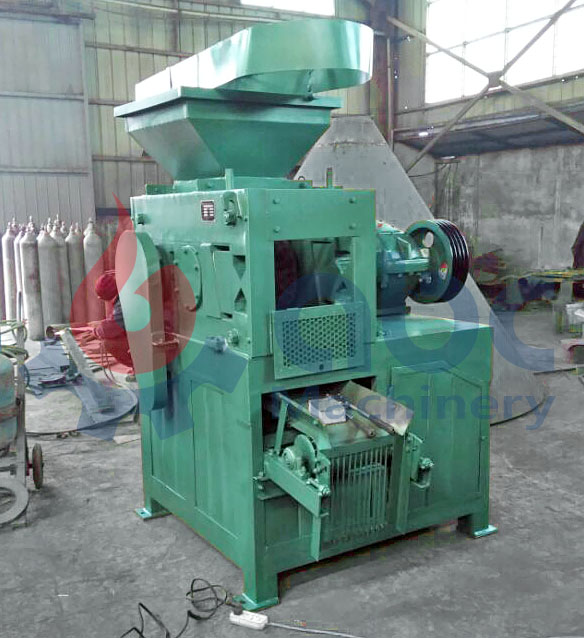 Details of the Coal Briquette Equipment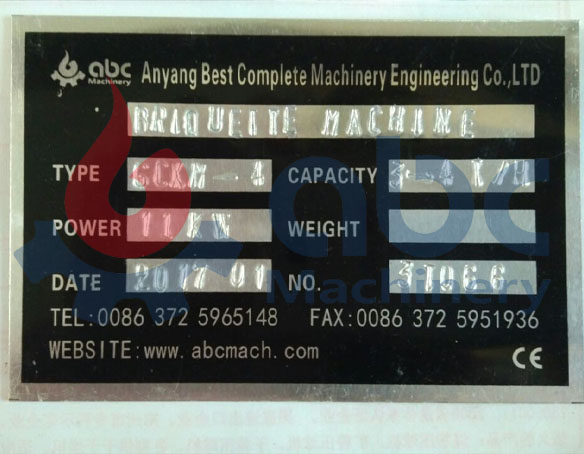 Name Plate for this Order
The price of GCXM-4 is a little higher than GCXM-1 Model, and the capacity is higher accordingly. Finally, the client ordered the GCXM-4 coal briquetting press.
Make Briquettes from Coal Dust?
Fuel briquettes are blocks of compressed chrarcoal dust, coal dust, wood, sawdust wood chips or other biomass materials, and they are widely used as bio-fuel in boilers and stoves. Unlike clay, charcoal or coal dust is a kind of material with no plasticity, which means charcoal / coal dust cannot be mold into shape without binder. An agglomerating material is needed during the briquetting of coal and charcoal.

Fuel Briquettes Made from Coal, Charcoal Ore Dust
The following is an example for the ingredients and composition of coal briquetting. The ingredients of charcoal briquettes will generally includes:
Heat fuel: wood charcoal, charcoal fines, mineral carbon, coal, biomass, etc.
Burning speed: sodium nitrate and waxes. Sawdust can also be used.
Filler: for adulteration use silica, clay, soil, etc
Press release: use borax
Binder: starch. Cement, kaolin, ball clay can also be used
White Ash Color: Calcium carbonate, lime or limestone
If you are planning to start your own coal briquetting business and don't known where to start, feel free to contact us and tell us your situations and needs. Our professinal technicist will help you build the best business plan with turnkey project services! Contact us now for more details!
We are interested in setting up a briquetting plant at our Kota complex for petroletallurgical coke and anthracite coal undersize material. The briqueets will be used in our Calcium Carbide Furnaces for production of Calcium Carbide. Our daily requirement is from 50-70 MT briquettes. We are looking forward for an early reply.
Thanks for your inquiry on our briquette machine. Would like to recommend you our 10t/h briquette machine. Pls kindly check the quotation in the email attachment. Pls check if the Petroleum coke is the same with the briquette in the attachment. If yes, then it is workable. And if you have any problems, pls kindly let me know. Thanks.
The photo sent by you is appearing to be of petroleum coke lump. I have judged this from its texture.
For your information Petroleum coke is manufactured as a by product in Petroleum refinery. We have powder of this material which is reququetted. In China also this getn all oil/ petroleum refineries.
Would like to recommend you our 10t/h briquette machine. Pls kindly check the quotation in the mail attachment.

What's the size of the petroleum coke.
Also the moisture of petroleum coke.
And the size of the output briqutte. Such as the diameter and thickness.
We feel that 10 t/h machine is OK.
The size of petroleum coke fines is up to 6 mm. The preferred shape is almond type and size could be 40 mm long, 30 mm wide and mm 18 thick at centre. The weight of briquette could be 18 to 20 grams. We want offer for complete machinery for briquette making. The machinery would include mixer, hot gas dryer, briquette machine, weigh hoppers to blend different type of fines etc.
The input size should be less than 5mm. So if much of your material is bigger than 6mm, you had better crush the material into powder. However, if less are bigger than 6mm. Then it is ok. 40 mm long, 30 mm wide and mm 18 thick at centre is no problem.

Pls check the quotation of this plant. I think it has almost all of the infos you need.
How pressure is applied on rollers? Is it by mechanical springs/ device or by hydraulic pump.
The total pressure of the briqutte machine is 30t, while the linear pressure is 8 ton. And it is mechnical constant pressure.
What is size of briquette? (volume in cc)
The size of the briquette depends on what you like. Can you please let us know your reference, so that we can redesign the roller and check which size is most suitable for you.
Look forward to receive your offer for Coal dust Briquetter model No. - GCXM- 1
Thanks for your inquiry. Enclosed quotation of GCXM-1 briquette press, kindly check if it can meet your demand. If any questions, please email us.
Products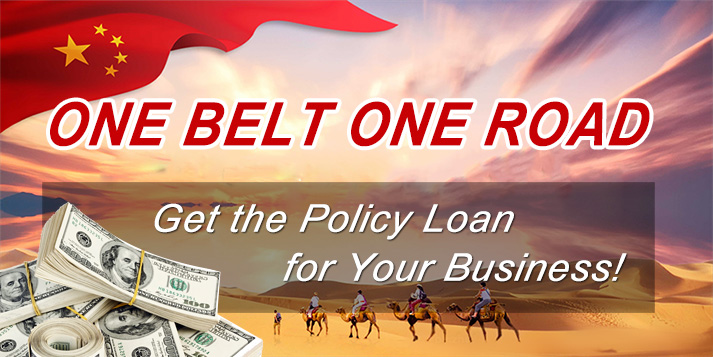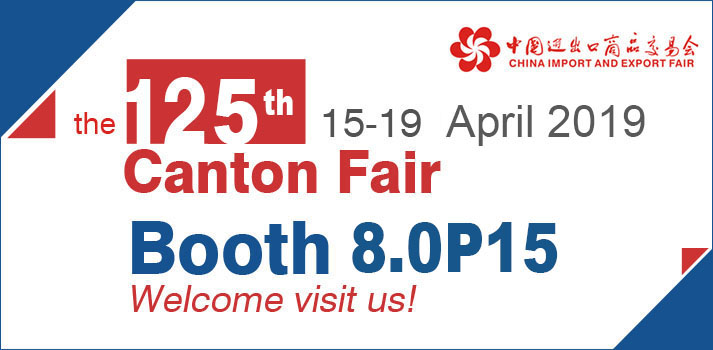 Briquetting Projects
Latest News
Featured Products
FAQs
Copyright © 2001- Anyang Best Complete Machinery Engineering Co., Ltd. All Rights Reserved.