Palm Fiber Briquette Machine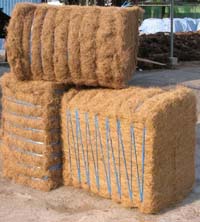 There are many different kinds of biomass materials which are suitable for making biomass briquettes.
(such as rice husk, soybean bran, coconut shell, wheat stalk, sawdust, sunflower husk, peanut shell, corrugated boxes, soybean bran, bamboo dust, tobacco waste, EFB palm fiber and so on)
EFB Briquetting Process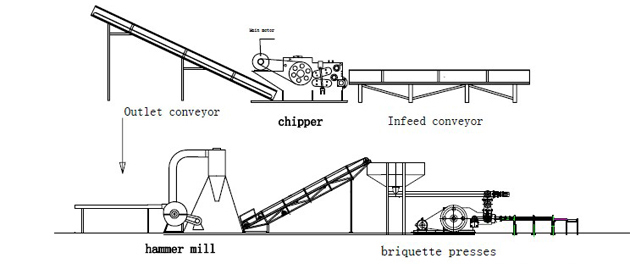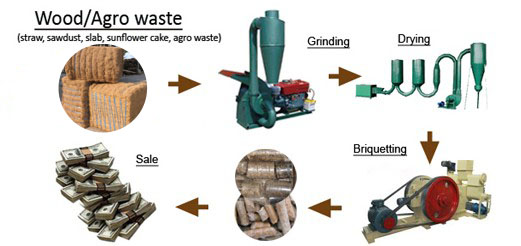 Make EFB (Palm Fiber) Briquettes
EFB Briquette and Pellet Machine for Sale
This machine can make both biomass pellets and briquettes. Palm fiber is one of the ideal materials for this machine.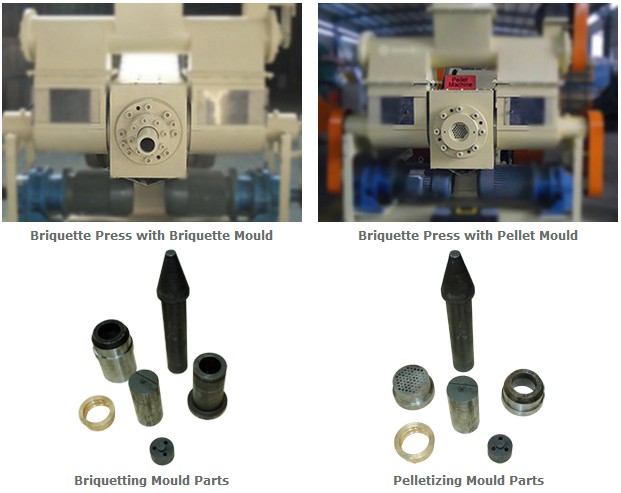 This large briquette machine is featured of easy operation, low power consumption, high production, low maintenance frequency and long service. This briquette equipment is also suitable for building a briquette plant. You can use more than one briquette machine to get large briquetting project.

EFB Briquettes and Pellets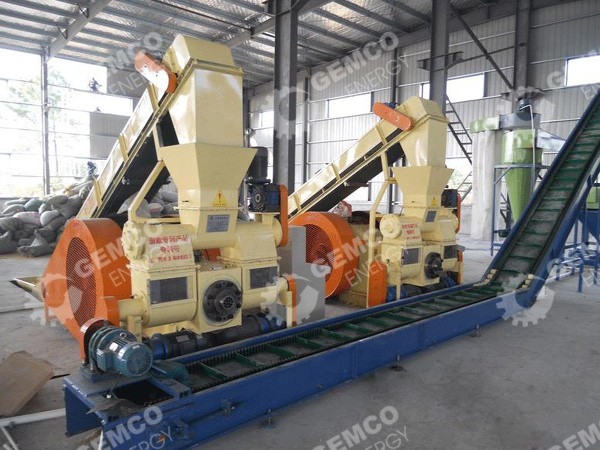 EFB Palm Fiber Briquette/Pellet Plant Project
Customer Inquiry About EFB Briquette Machine
"I need a machine for briquetting African palm EFB with the following characteristics: hourly capacity of 4-6 tones per hour per each machine to get a total of 20 to 25MT/hr in a shift of 18 to 24 hrs a day., diameter size from 6-8 centimeters, length 10 centimeters. EFB initial humidity is 35%, finish briquette humidity between 8-12%. Indicate if it can impregnate a product that prevents agglomeration and absorption of moisture. Likewise ship equipment to transport bulk and features of the warehouse to save the briquette. The voltage used in our electric motors is 480 volts 60 Hz, three phase. Share prices electric control panel. Price for each equipment to produce a total of between 20-25 tons per hour. Please check the delivery time after receiving the payment transfer, and send the value of the parts needed according to their experience to work the equipment on a continuous duty for 10 months in a shift of 18 to 24 hrs a day. Add to the information space and weight that will take on container. thanks."
Products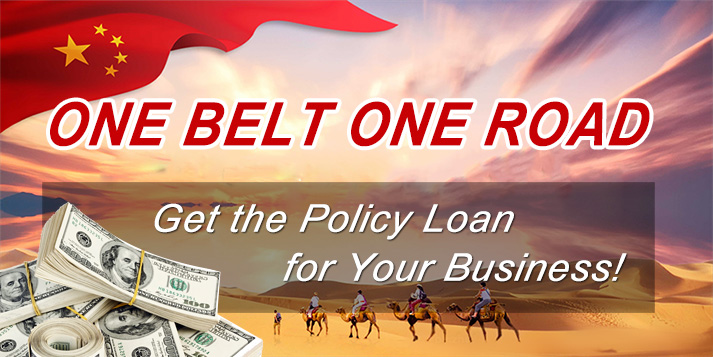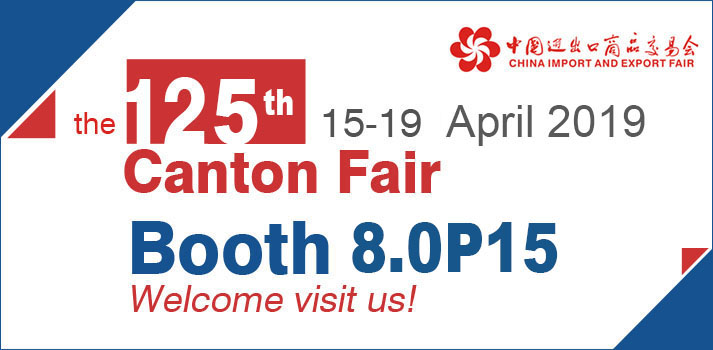 Briquetting Projects
Latest News
Featured Products
FAQs
Copyright © 2001- Anyang Best Complete Machinery Engineering Co., Ltd. All Rights Reserved.