Dryer
Air Flow Drier
Now, we made the improvement that all the drier has Fire-reisistant Paint and thickness plate.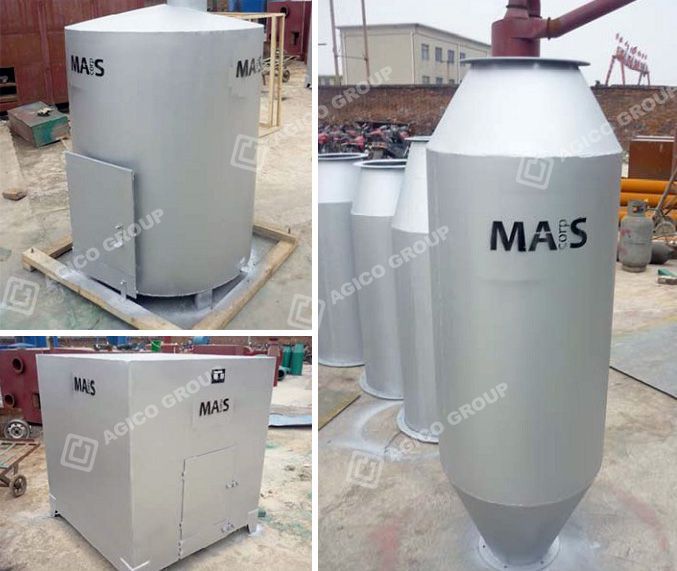 Dryer Machine for Lower Moisture Content 12-25%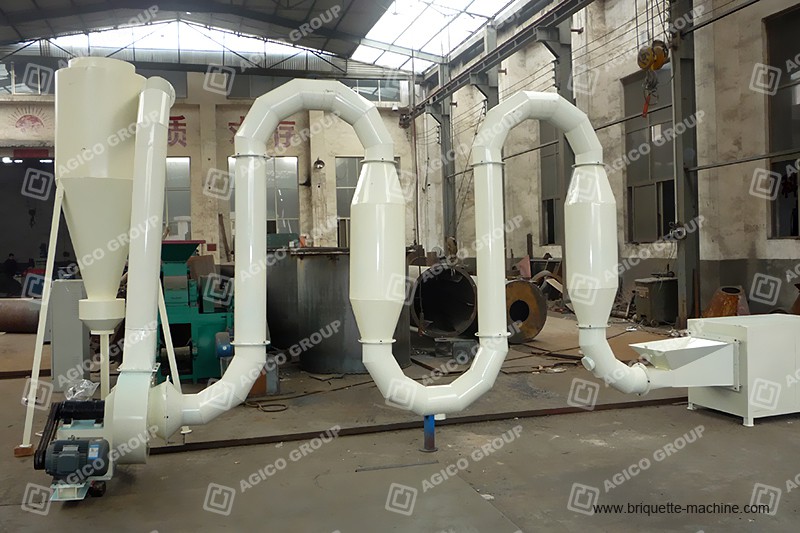 With a moisture reducing rate of 8-12%, the dryer is equipped with a hot air boiler, which is suitable for drying raw materials with moisture content less than 20-25%.
Raw materials need to be dried if their moisture content is higher than mentioned above, and two or three time of dry up is necessary to achieve the demanded moisture content for wood briquette maker.

Model
GC-DL-4
GC-DL-5.5
GC-DL-7.5
Capacity(Kg/hour)
200-250KG
400-500KG
500-700KG
Size of Input Material
(Diameter)
< 3mm & < 5mm
< 3mm & < 5mm
< 3mm & < 5mm
Temperature of Hot Air
120°C~150°C
120°C~150°C
120°C~150°C
Consumption of Wood Waste
15-20 kg/h
25-30kg/h
30-35kg/h
Power
(Centrifugal Fan)
4kw
5.5kw
7.5kw
Net/Gross Weight
700/800kg
1200/1300kg
1800/1900kg
Dimension(m)
6×2×3.65m
9×2×3.65m
11×2×3.65m
Dryer Model GC-DH Series for Higher Moisture Content 30-40%
Because of this drying system with boiling pots, so materials of 40% moisture can be dried (one time) to meet the need of briquette plant (moisture is about 10%). Compared with other dryer (need to dry 2-3 times), the new type dryer reduces the labour intensity.
Model
GC-DH-7.5
GC-DH-11
GC-DH-15
GC-DH-18.5
Capacity(Kg/hour)
350-500
600-800
800-1000
1000-1200
Size of Input Material
(Diameter)
< 3mm & < 5mm
< 3mm & < 5mm
< 3mm & < 5mm
< 3mm & < 5mm
Temperature of Hot Air
150°C~200°C
150°C~200°C
150°C~200°C
150°C~200°C
Consumption of Wood Waste
70kg/h
100kg/h
120kg/h
150kg/h
Moister content max %
30-40%
30-40%
30-40%
30-40%
Moisture of material after drying
8-12%
8-12%
8-12%
8-12%
Power
(Air Fan)
7.5kw
11kw
15kw
18.5kw
Net Weight
2500kg
3100kg
3800kg
4500kg
Overall dimension (m)
(L*W*H)
23*3.5*3.5
25*3.5*3.5
29*4*4.3
32*4*4.3
Packing size
Nude Packing
Rotary Drier
Single Layer Energy Saving Rotary Drier

Our rotary dryer is mainly made up of a rotary body, raw material feeding plate, driving and supporting device, etc.
It is suitable for drying materials of moisture 30-50%, like sawdust, rice hull, milled wheat straw, corn stalks and so on. It takes the advantages of low cost consumption and high efficiency, reducing the moisture to 8-12%.
Raw materials are fed into the rotary cylinder through the raw material feeding plate which is arranged reasonably with changeable angles. Hot air-flow is then used to generate hot air to evaporate humidity of raw materials in order to dry them. The water is changed into vapor and discharged into the atmosphere.
Technical parameter:
| | |
| --- | --- |
| Model | GC-MXΦ1.6×11 |
| Output Capacity(Kg/hour) | 1000-1200KG |
| Size of Input Material(Diameter) | < 3mm & < 5mm |
| Temperature of Hot Air | 50°C~80°C |
| Moisture of raw material | 40%~50% |
| Consumption of Wood Waste | 80 kg/h |
| Total Power | 31.2 kw |
| Size of rotary | Diameter 1600mm *L 11000mm |
| Net Weight | 22351 kg |
| Loading in container | 1* 40'GP |
Three Layer Energy Saving Rotor Drum Dryer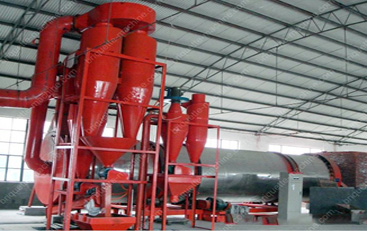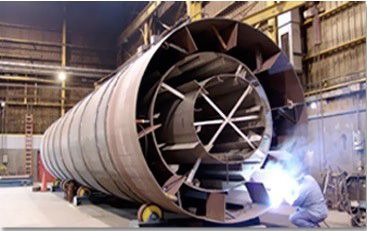 This Three layer energy saving rotor drum dryer is suitable for drying the sawdust form the moisture 50% to 12-15% for making pellet or briquette. This drier is for industrial purpose. For three layers designing is based on saving the energy cause of the hot air can be used by circle. Also, prevent the bright fire in processing. So, the capacity for this machine is above 2TPH. The biggest one we made is 5TPH.
Products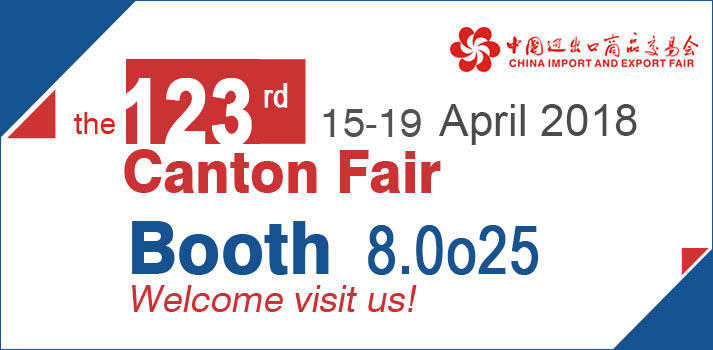 Briquetting Projects
Latest News
Featured Products
FAQs
Copyright © 2001- Anyang Best Complete Machinery Engineering Co., Ltd. All Rights Reserved.